Climate Controlled Transportation
Logistics Services
---
Industry Solutions
---
Specialized Services
Providing the Most Protective Environment for Temperature Sensitive Shipments
For high value and temperature sensitive items, VIP Transport uses sophisticated climatic equipment for temperature protection during transit. Equipped with one of the largest climatic fleets in the UniGroup system, VIP can provide climate control services when you need it and deliver it safely and on-time.
Our climate control vans heat or cool our insulated trailers in order to maintain the required temperature during transit. For items such as wine, fine art, aerospace equipment, medical and scientific equipment, data servers, and musical instruments, VIP highly recommends climate control transportation to ensure the integrity of your products during transport.
VIP also provides climate control transportation for household goods shipments. For customers with wine collections or fine art, VIP's climate control service allows your entire shipment to be transported in our climate vans, providing the highest protection.
Climate /Temperature Controlled Units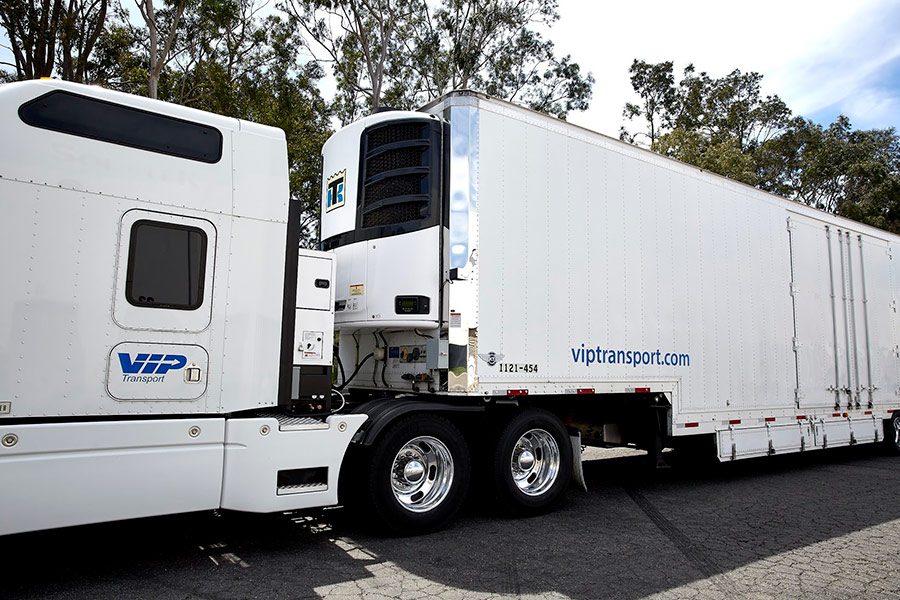 Set temperature according to your product requirements
Offers the most protection for extreme heat or cold, the most protective environment for transporting in summer or winter.
Expedited service available for time-sensitive shipments
Temperature graph print-outs available
Additional Climate Control Services:
Our climate control transportation and fleet also includes the following:
Air ride trailers equipped with lift gates and Milwaukee lifters
High-cube trailers (124" H x 98"W clearance) with oversized side doors
Full decking and blanket wrap services
Bullrings, chains, and binders
Constant surveillance
Satellite tracking
Temperature and humidity graph reporting
Additional Fleet Services
24 hour emergency contacts
Dual driver teams - DOT certified and exclusively trained
Multiple traveling truckloads and tours
Exclusive use transportation
HAZMAT certified drivers
High profile, private service
Police escort service
Courier service
Generator powered services for plug in transportation
Thinking of relocating to a vibrant and dynamic city in the heart of Texas?...