Logistics Services
---
Industry Solutions
---
Specialized Services
Changing the way you move your lab
Over 30 years ago, VIP Transport was approached by a prestigious University professor about transporting his laboratory. 
The challenge? Relocating precious specimens contained in freezers, which needed to be kept at extremely low temperatures. Traditional transportation on dry ice exposed the reagents to risk from non-reliable temperature changes.
To offer a solution for professors, doctors and scientists, VIP developed an insulated and climate controlled laboratory transporter van, complete with electrical capabilities so that  -80 degree freezers, ultra-lows, and refrigerators that could be transported under power, eliminating the need for dry ice.  
From viruses, to priceless butterfly collections, to DNA libraries, and more, we've moved thousands of labs as the first cryogenic transportation company.  VIP continues to be trusted by Universities, Hospitals and Laboratories throughout the US.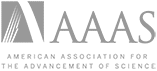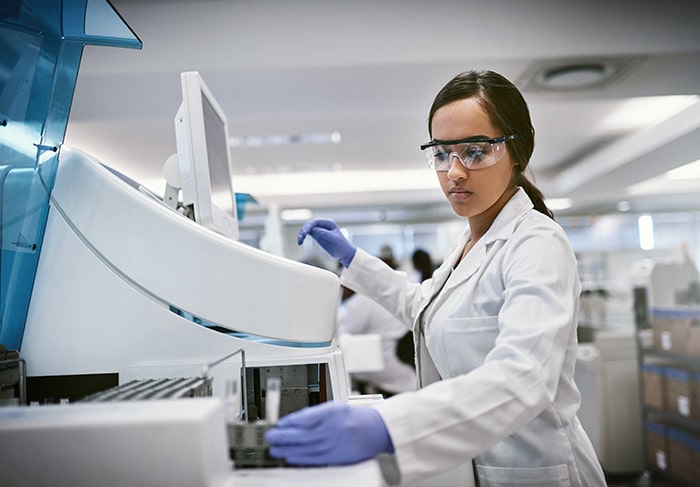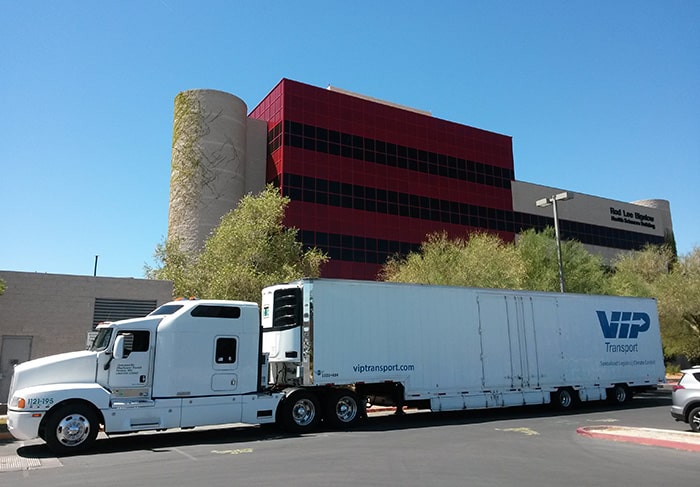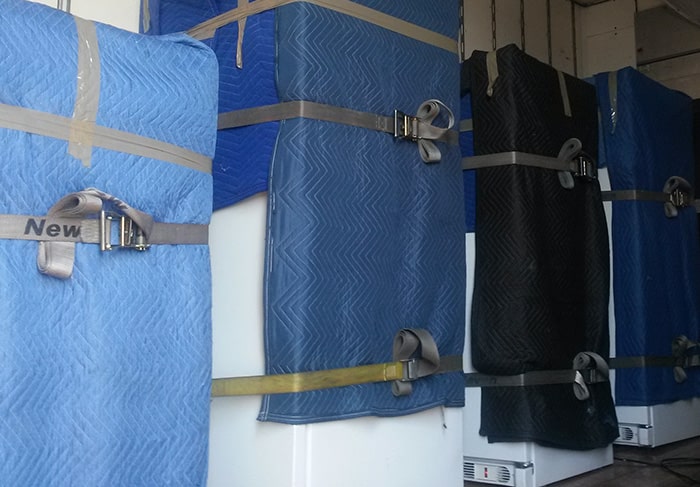 We know that transporting specimens to an outside laboratory can be challenging, and that's why we've  created all your laboratory transport solutions for you. From sample transportation to clinical laboratory specimen transport, we have you covered.
Laboratory Transportation Capabilities
Single Phase Capacity: 125 amps combined 120V / 240V | Three Phase Capacity: 60 amps combined 240V / 480V

Dedicated Breaker Panel: (6) 20 amp (4) 30 AMP

Plugin capacity of up to 10 freezers at one time
Climate Control Unit
Maintains climate temperature within trailer unit and circulates air to create the best freezer environment

Maintains optimum operating temperatures
Trailer / Equipment Specifics
53'& 52'  air ride trailers for single or multiple freezers, can be combined with complete laboratory

Rear door clearance 98"W x 120"H

Tuck-away liftgate for ground pickup and delivery

Generator monitoring systems

Freezer monitors: Cryopak Escort iMiniPlus PDF temperature loggers 
When people knew I was planning to move my laboratory, a number of them mentioned a freezer truck. I could not believe the services they were offering - move my -80 deg, -20 deg freezers and liquid nitrogen containers intact! I was still somewhat skeptical and brought with me in the car on dry ice several of my backup stocks of reagents. I shouldn't have bothered. All the freezer items arrived, safe and sound and delivered directly to my lab after 2 days. I would recommend this service to anyone moving a lab without hesitation.
Dr. Angel Lee, MD, PhD - University of MIchigan
Thinking of relocating to a vibrant and dynamic city in the heart of Texas?...