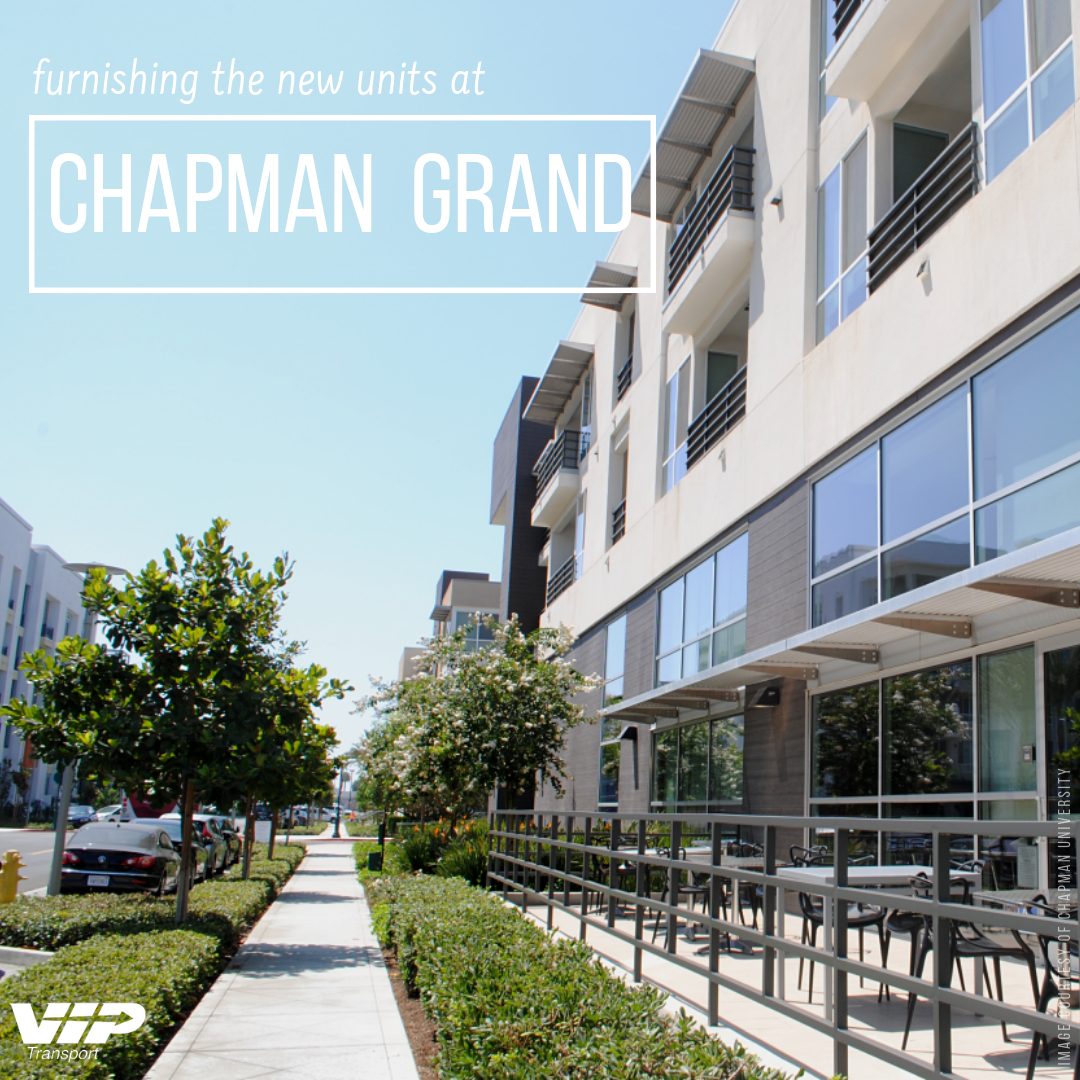 In order to provide the best experience for its students, Chapman University is striving towards being able to house all freshmen and sophomores by fall 2019. But with this goal comes a new requirement: the university plans on announcing a plan which obligates all undergraduate students to live in university housing. Chapman believes that this will provide students with a strong-knit community and a safe, convenient environment.
As a part of the effort to be able to house all freshmen and sophomore students by fall 2019, Chapman University purchased an Anaheim apartment building in November 2017. Since then, the $150 million purchase has blossomed into Chapman Grand, a stunning and modern student residence.
One of the first steps in this goal was opening Chapman Grand. Located on the corner of East Katella Avenue and South Lewis Street, is a 399-unit building that can house up to 900 students. The property features five courtyards, a pool, and a hot tub. Residents will also have access to televisions, pool tables, and even gym equipment. The units range from one to three bedrooms, each with its own kitchen, living room, and basic laundry and kitchen appliances. The units are also furnished with cabinetry, twin beds, nightstands, and dressers.
By August 2018, Chapman Grand was ready to open its doors to its first residents: a total of 740 students. At 740 residents, Chapman had exceeded its goal of 600 students and had filled 80% of its available 900 spots.
As a proud longstanding partner with Chapman University, VIP Transport was honored to help prepare Chapman Grand for the incoming underclassmen. Although it was a large project that spanned over several months, we were able to work closely with the university to make sure everything ran smoothly. For the Chapman Grand project, we utilized multiple teams and provided the warehousing and delivery of all the property's new product. This included everything from the appliances to the furniture. The end result? A modern, sophisticated, and comfortable living space ready for students by the 2018-2019 school year.