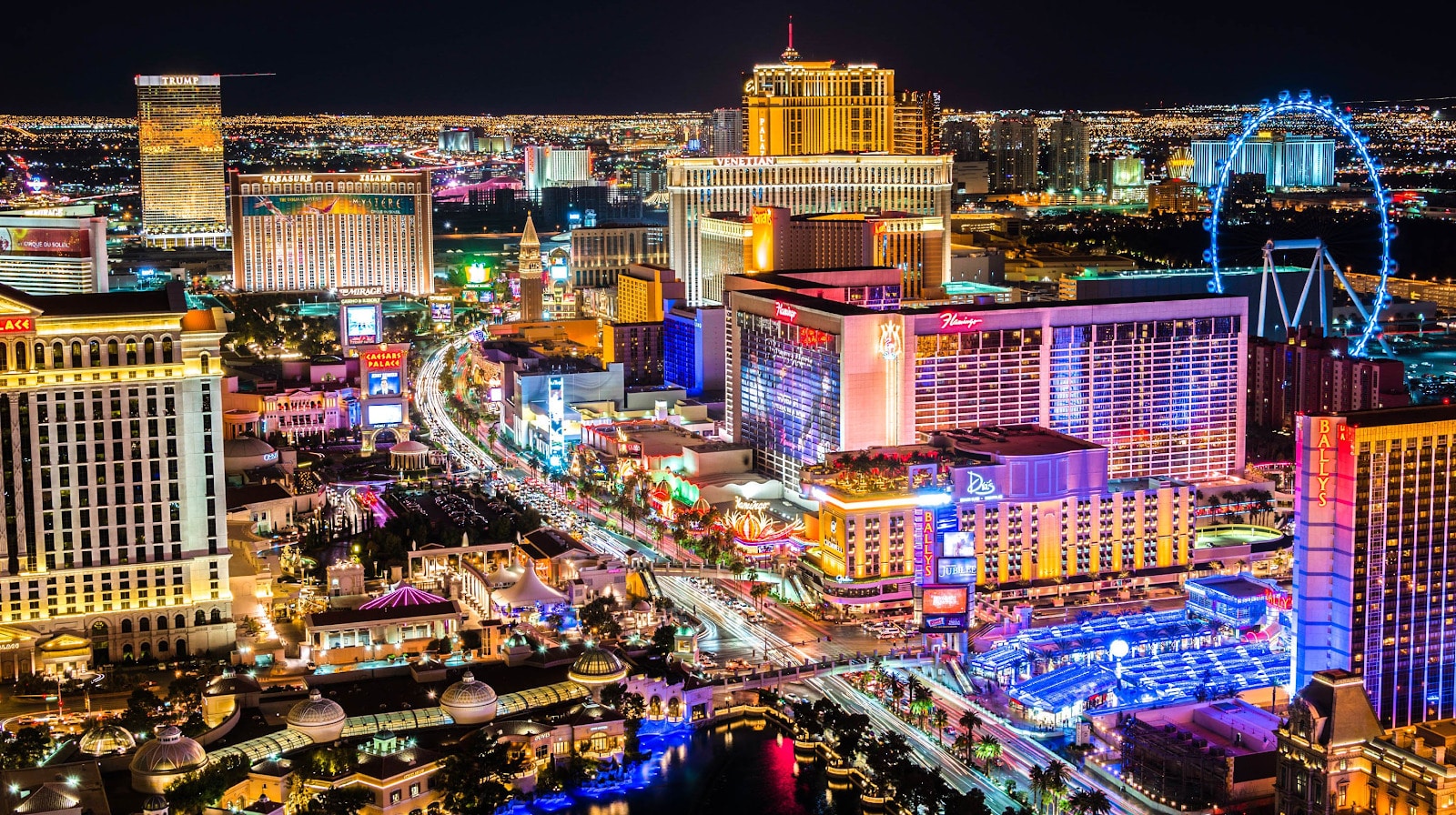 The City of Lights. The Neon Capital of the World. Capital of Second Chances. Las Vegas has many nicknames, but recently more and more people want to call it home.
With a tech revolution revitalizing the city and a stunning remodel of the downtown area, Las Vegas is quickly becoming so much more than just a tourist destination. Overall, the state of Nevada is in the top ten of states that people want to move to the most, gaining a 1.2% population increase in 2020 alone. Here are the top reasons people are moving to Las Vegas.
A Flourishing Tech Scene
When people think about Vegas, they likely think about gambling. When people think about the Bay Area, they think about tech companies. However, Las Vegas is looking to attract tech employees working in the Bay Area with much more affordable housing and lower income tax.
In fact, Las Vegas recently targeted both San Francisco and Seattle in a commercial advertisement to lure tech workers to the state, reminding them that they can work remotely in a more affordable city that promises over 300 sunny days each year.
Several major tech companies are also moving their operations to Nevada including REGO Automotive and Las Vegas Global Economic Alliance: AI-RGUS. The influx of tech giants calling Nevada their home will bring jobs to Vegas. AI-RGUS is both headquartering in Las Vegas specifically, while REGO Automotive will set up in a neighboring county.
"Las Vegas continues to be a top destination for business and industry," says Las Vegas mayor Carolyn G. Goodman. "We are welcoming visitors back to our city, and I am excited to also welcome these new businesses that are providing new job opportunities."
When people see that Las Vegas is drawing in both reputable technology companies and tech workers themselves, it gives the entire city even more credibility, and can definitely help entice a move.
Some of the commercial growth in Las Vegas, Nevada.
A Newly Developing Downtown
In previous years, Downtown Las Vegas was a blank slate, with areas that were looking a little worse for the wear, including Fremont and The Arts District. Developer J Dapper is changing that.
The view from Fremont Street in Las Vegas.
Developments in Downtown Las Vegas have turned previously lackluster areas into modernized communal areas. Main Street has morphed into a retail and dining destination that was long overdue, micro-apartments now rise over Colorado Avenue, and The Arts District now plays home to a pastry-making academy and coding school. The historic Huntridge theater saw a complete overhaul, and promises to be host to many performing arts. Combined with the late Zappos' CEO Tony Hseih's DowntownProject, the popularity of this area will only continue to grow in the coming years.
One of the sculptures from Tony Hseih's Container Park project
"It's pretty rewarding when you go to a shopping center or an office building that was once kind of desolate and lingering, and then you make it full of activity," says Dapper. "And you know that that little slice of the world got better because of your efforts. That really makes me happy."
With so many new renovations to create a vibrant social scene, it's no wonder many people are moving to Las Vegas.
A Popular Sports Scene
If the Raiders are moving to Las Vegas, it's definitely not a bad place to consider going, too. The Allegiant Stadium, a 1.75 million square foot venue, was recently completed right off the Vegas strip. The Las Vegas Knights also call Las Vegas their home. The sports scene in Vegas is on the rise, especially as more and more people move there.

The Allegiant Stadium, home of the Raiders
No State Income Tax
One reason that many companies, sports teams, and professionals are all deciding to move to Las Vegas is because there is no state income tax.
Per $100,000 of assessed home value in Nevada, the median property tax rate falls at $533. This is one of the lowest rates in the entire United States. There is also no estate tax or inheritance tax.
The Surrounding Areas
Apart from drawing employees from the technology scene, Las Vegas also has a slew of options to offer for outdoorsy types. Vegas is surrounded by seven National Parks, all within a few hours' drive. These parks include Zion, the Grand Canyon, Yosemite, Death Valley, Bryce Canyon, and more. Red Rock Canyon is less than an hour drive from Las Vegas and is known as an international destination for rock climbers.
Sunset in Red Rock Canyon National Conservation Area, Nevada.
Just fifteen minutes outside of the heart of Vegas, you'll find Summerlin, a master planned community gaining notoriety for being one of the best places to raise a family. There are more than twenty schools in the area, ten of which are nationally recognized. The downtown entertainment center offers over 120 retail stores and restaurants where residents can shop and dine.
The downtown entertainment center in Summerlin, Nevada, outside of Las Vegas. This center offers over 120 retail stores and restaurants
The Entertainment
One of the reasons people are moving to Las Vegas is, of course, because of what Vegas is known for: the nightlife and the entertainment. Along with the downtown area's rejuvenation, , you'll never be without something to do in Vegas. Whether you're eating at some of the most renowned restaurants in the world, taking advantage of night clubs, or going on a famous hike, there's always an adventure to be had.
So, convinced to move to Las Vegas? We've got a van with your name on it. At VIP Transport, we'll be with you on your move from start to finish, giving you all the support you need for moving peace of mind.