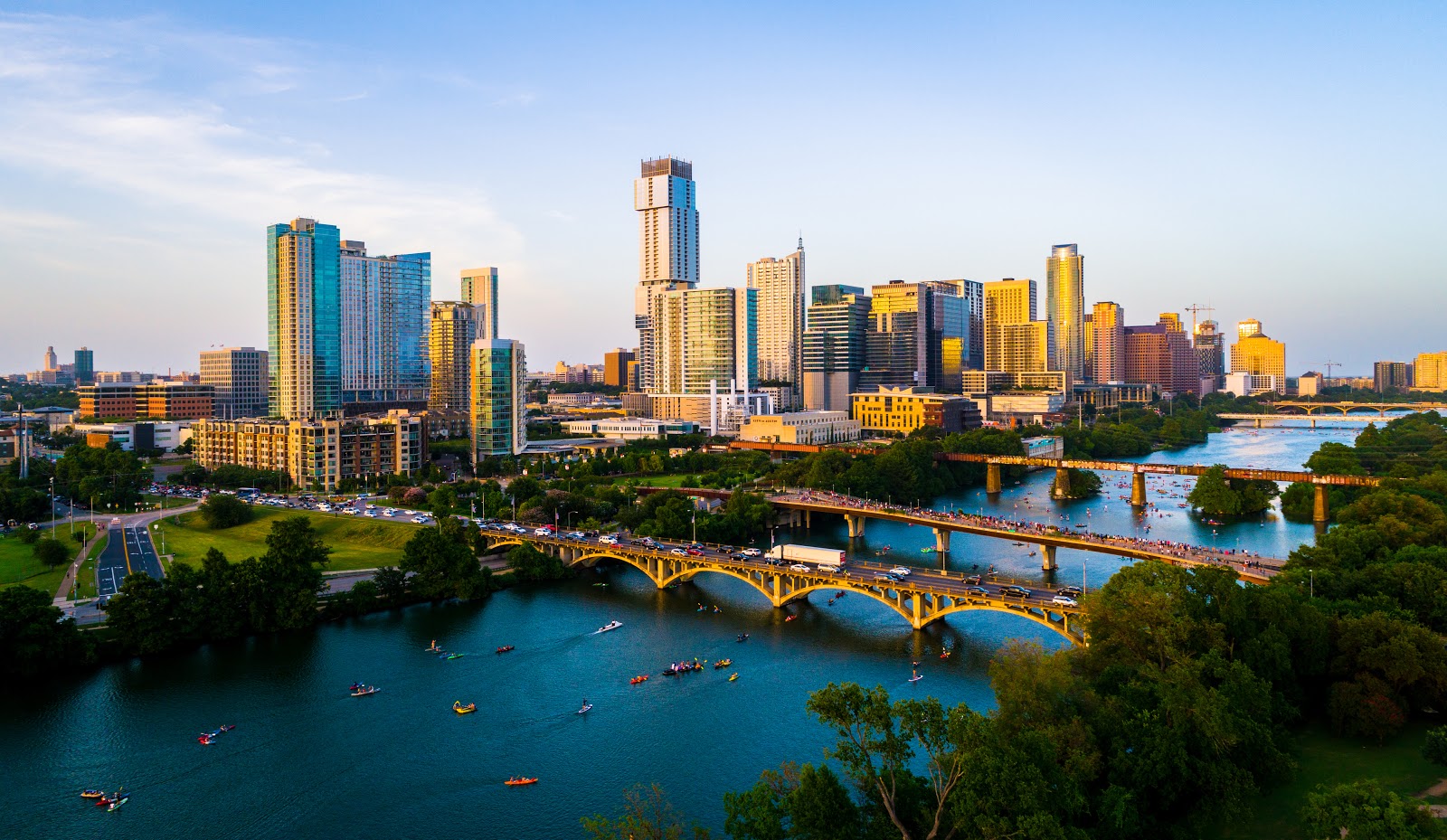 by Tyler Hicks
Have you ever thought about moving to Texas? You're definitely not alone. People and companies from across the country – and the world – are flocking to the Lone Star State en masse. It's not just the serene, sunny weather, or the delicious, delectable Tex Mex, either. There are plenty of reasons why families and companies are moving to Texas.
Here are the top five benefits of relocating to Texas.
1. Affordability
Texas is just one of seven states where residents don't have to pay a single cent of income tax. Plus, the cost of living is far below average. The median price for a home in California is $700,000. The median price for a home in Texas is $266,000. Those facts alone might be enough of a reason to move to Texas.
You get more for your money in Texas, where the value of your dollar is $1.03. There are also oodles of tax incentives for businesses, and the state government likes to keep taxes and regulations low for incoming companies. In recent years, international corporations like Toyota, AT&T, and Charles Schwab have all moved to Texas. Rumor has it the extremely popular video app TikTok is also contemplating a move to Texas. As more globally revered brands come to the state, even more companies will be enticed by Texas.
2. The Economy
Behind California, Texas boasts the biggest economy in the United States. And according to Forbes, the state is number one in the country in terms of its growth prospects. That means there is no better place to begin your career as a young professional, which might help explain why cities like Austin, Houston, and San Antonio have become particularly popular among millennials.
Furthermore, there are more businesses operating in Texas than nearly every other state, which means it is well-poised to emerge strongly from the COVID-19 pandemic in 2021. During the pandemic, Tesla announced that it would be opening a factory in Austin, calling for 5,000 more jobs, making them the largest tech employer in that city. In 2020, Austin is even poised to break the 2004 record of 9,424 for most jobs announced, with 9,325 and still rising before the year is over.
Adriana Cruz is the director of Economic Development and Tourism for Governor Greg Abbot. "Pandemic or no, we've actually seen a larger number of prospects reach out to us since the pandemic started," she stated in September. "We have seen a tremendous increase in the number of prospects and projects we have in very diverse industries."
As if that isn't enough, Texas is also home to nearly one million women-owned businesses.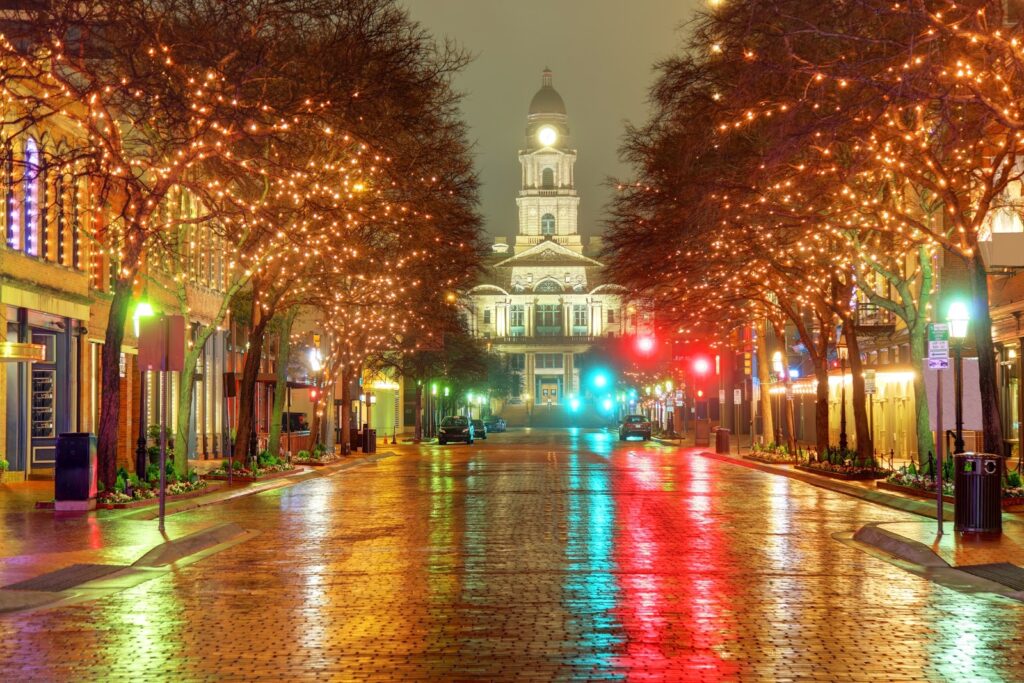 3. The Opportunities
Texas is home to 49 Fortune 500 companies, including ExxonMobil, AT&T, Sysco, and American Airlines. 1,400 foreign companies also operate there, including Toyota, BAE Systems, Siemens, and Shell Oil. There are many perks of officing in Texas, but one of the biggest benefits is the state's lack of corporate income tax. According to the Texas Economic Development Corporation, 2.7 million small businesses also call Texas home. Translation: one of the reasons to move to Texas is because there are job opportunities, with more on the way.
Many companies, including Tesla, are expanding in the Lone Star State. Apple, Facebook and Google have all recently expanded operations. Ed Curtis, founder and CEO of the business network YTEXAS, says 2021 could be the state's biggest year yet for expansions and relocations. According to Curtis, many e-commerce and manufacturing companies are eyeing the state due to its central location in the U.S. and its proximity to ports and railways. But it's not just companies moving to Texas – workers are, too. A United Van Lines study of 2019 migration patterns found a "hefty" migration of residents from California to Texas.
The state is also home to a diverse slate of prestigious universities, with hallmark institutions like Rice, UT Austin, Texas A&M, and Southern Methodist University gaining international recognition for their stellar programs. In fact, the website NextAdvisor and the magazine TIME both listed Texas as one of the top five destinations for recent college graduates. That means employees have plenty of opportunities at their disposal, and companies have a treasure trove of talented candidates to choose from. Last but not least, southern hospitality is alive and well in Texas. This is a state where people look out for one another, and Texans pride themselves on doing what they can to lift one another up.
4. The Culture
Austin. San Antonio. Dallas. El Paso. Houston. Each of these cities has their unique culture, their distinct flavors, and ample amounts of must-see attractions. But those are just the big names. Texas is also home to hidden gems like New Braunfels, Sulphur Springs, Fredericksburg and many other wholesome hamlets that have something to offer for retirees and professionals alike.
Any company moving to Texas will have no trouble keeping their staff happy and entertained, just as no family will find a shortage of things to do and places to dine. Texas culture is rich and rife with history. Even so, Texans also believe their best days are still to come. The Texas story is still being shaped, and the people and companies who move to Texas will play a big role in creating that story.
5. It's The Perfect Place to Establish Roots
Texas is one of the most "sticky" states in our country. In this context, "sticky" means the people who move to Texas tend to stay there. When you factor in the state's economy and culture, its affordability, and abundance of opportunities, you get a crystal clear answer as to why families and companies alike want to make Texas their permanent home. Whether you are leading a family or a business, it's the perfect place to settle down. Thinking about heading to the Lone Star State? These reasons to move to Texas might just have you convinced. From wherever you are, VIP Transport can take you there!