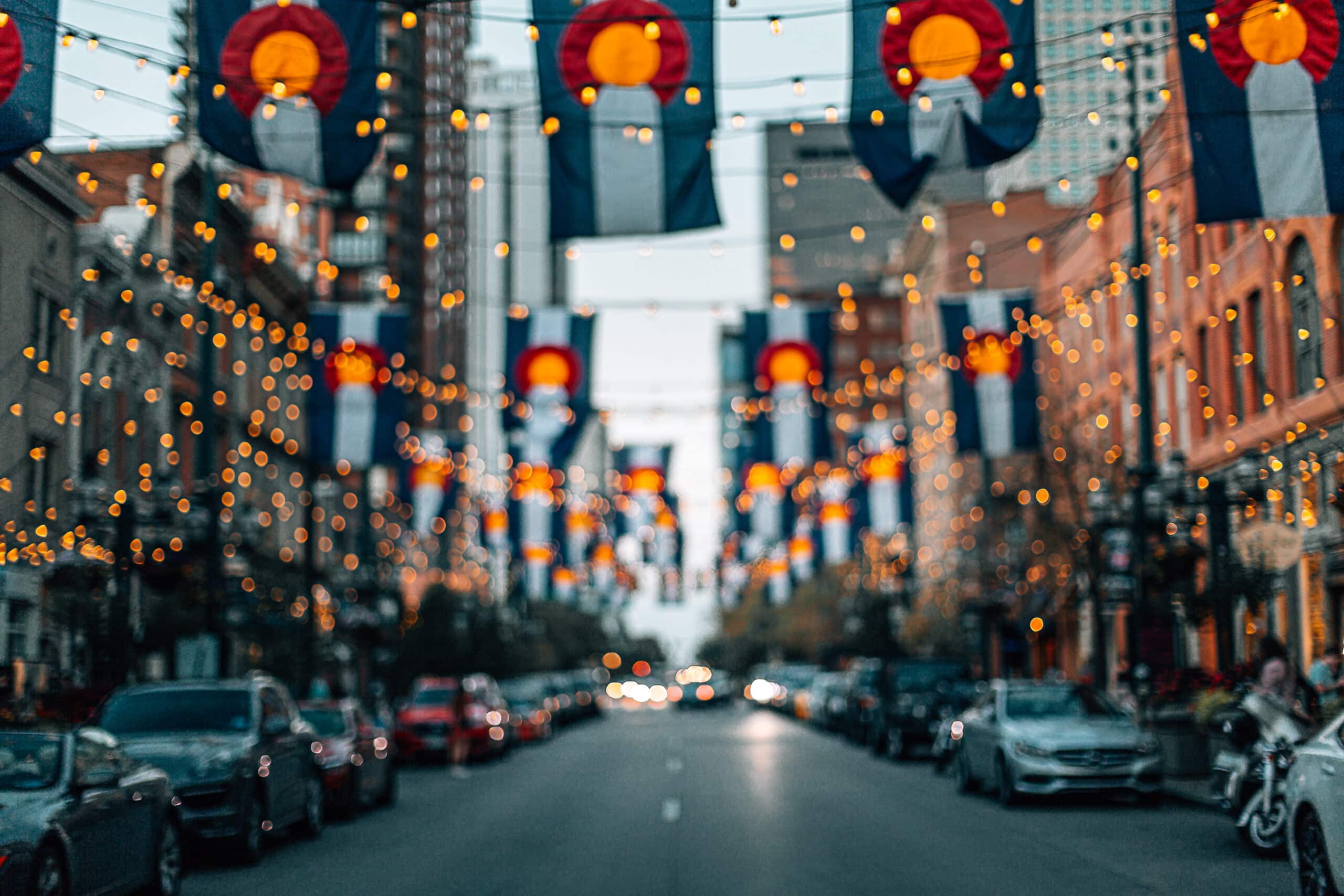 Colorado's population grew 15 percent – double the rate of the United States – from 2010-20, and that trend shows no signs of slowing down. It experienced the fourth-fastest growth rate among states in 2021, trailing only North Dakota, Texas and Utah.
A majority of this growth is taking place on the Front Range, or eastern side of the Rocky Mountains, particularly in urban areas such as Denver and Colorado Springs.
In addition, Colorado's population has doubled – to nearly 6 million residents – since 1980. But fear not, with a surface area of nearly 104,100 square miles (eighth largest in the U.S.), it has the space to handle the explosive growth.
So, what are the draws of the Centennial State? Here are 10:
1. The Old West meets modern times in Colorado
The nation's 38th state has something for everyone – large cities, college towns, mountains, dunes, and plains. Ranching remains a big industry even though the days of the Gold Rush have long since passed. The Denver metropolitan area has nearly 3 million people, while greater Colorado Springs exceeds 500,000. Boulder and Fort Collins are home, respectively, to Colorado University and Colorado State. While the Rocky Mountains dominate the central part of the state, the east features the beginning of the Great Plains, and the Western Slope features more desert-like conditions in some places. Add it up, and the advantages of cities, mountains and wide-open spaces are easily accessible, and they come packaged with picturesque views, including Pikes Peak, which inspired Katherine Lee Bates to write the song "America the Beautiful."
2. The sun and Colorado are on a first-name basis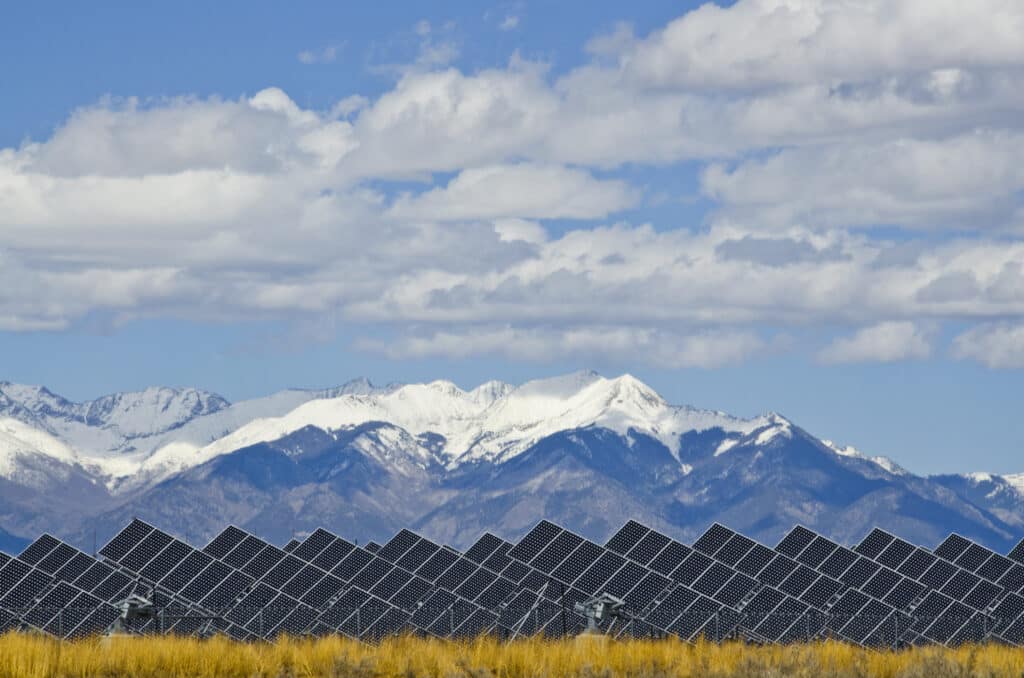 Colorado has a climate that provides something for virtually everyone. It receives the fourth most hours (3204) of sunshine per year of any state, trailing only Arizona, Nevada and New Mexico. On average, it has more than 300 sunny days per year. Due it its average elevation of more than 6,000 feet, Colorado also is subject to wild temperature swings, meaning warm summer days yield to cooler evenings; while daytime highs on the Front Range during the winter often measure well above freezing. For example, in July Denver's average high is 90 degrees, while its low is 59; during January, those averages dip to 47 and 18, cooler but not intolerable. Of course, Colorado has all four seasons, sometimes in the same day!
3. Duh, Colorado is a skiers' paradise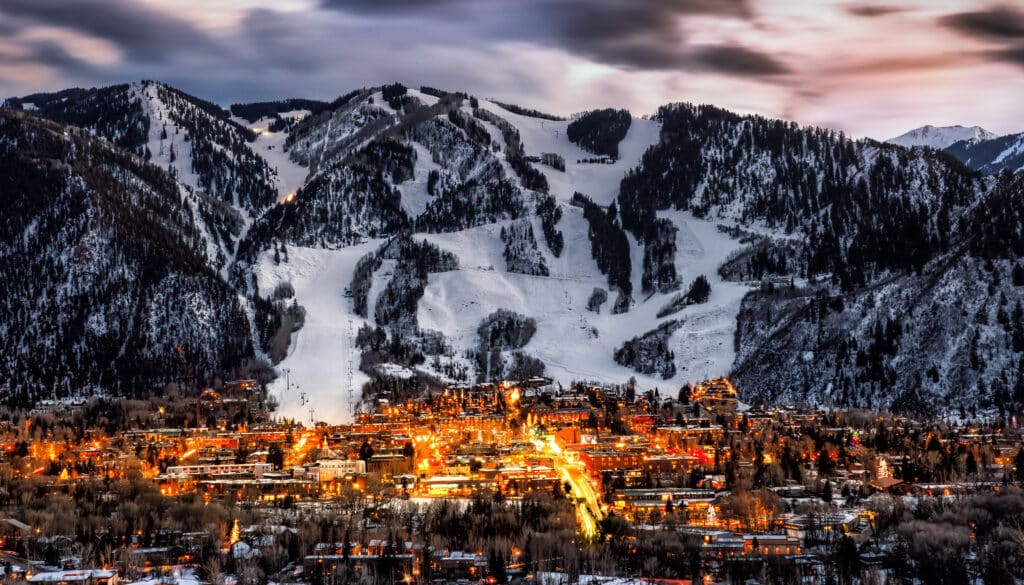 Do the names Aspen, Breckenridge, Keystone, Steamboat, Telluride, Vail or Winter Park ring a bell? Those are just some of the dozens of prominent, world-renown skiing and snowboarding areas in Colorado. A large percentage of them are reachable within three hours from the metropolitan Denver area. And don't let the warm temperatures at lower altitudes fool you, areas such as Winter Park average more than 200 inches of snow per winter, so there is plenty of the white stuff to go around.
4. Colorado has unlimited outdoor activities
Not only are the Rocky Mountains prominent in Colorado, but so, too, are large bodies of water, including the Colorado, Platte, Rio Grande and Arkansas rivers, and several large lakes and reservoirs. The state is home four national parks (Rocky Mountain, Great Sand Dunes, Mesa Verde, and Black Canyon), eight national monuments and 11 national forests. The Continental Divide passes through. These provide a multitude of options for camping, hiking, boating and fishing. If hunting is your passion, there are seasons for big game, small game and waterfowl throughout the year. And Colorado also is home to hundreds of public and private golf courses, including iconic ones such as Cherry Hills Country Club, The Broadmoor Golf Club and Castle Pines Golf Club. The state's favorable weather means many of these activities are viable options year-round. US News ranked the state the seventh healthiest in America, and access to outdoor activities undoubtedly plays a large role in that.
5. Sports of all sorts call Colorado home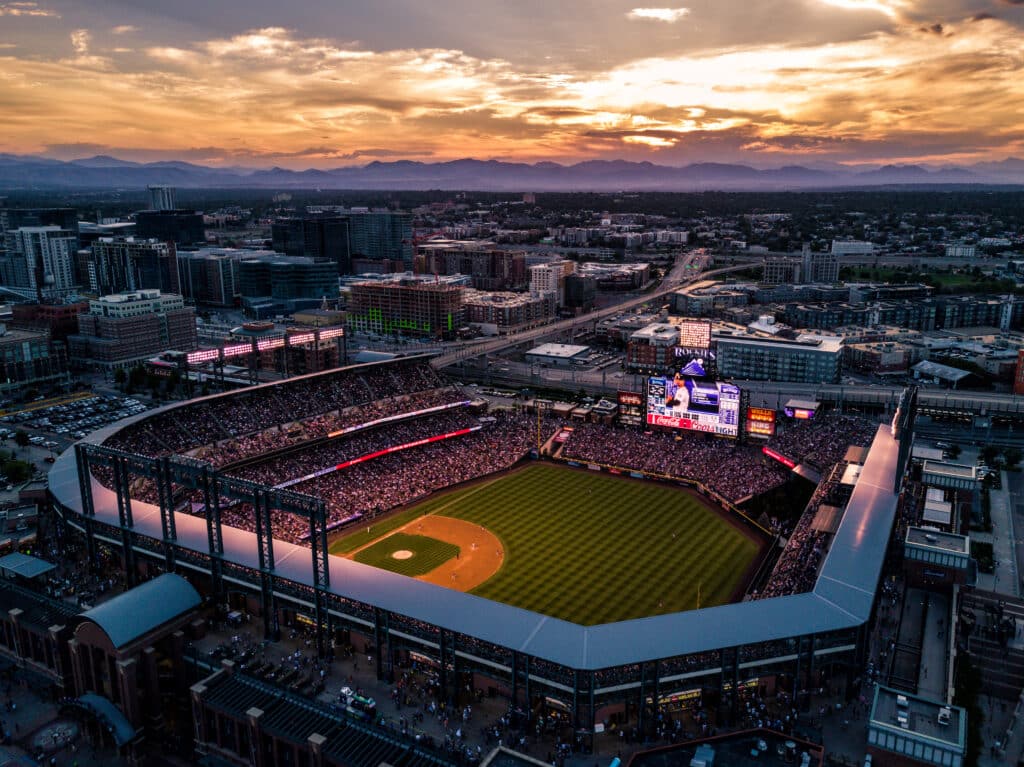 Coloradans aren't just sports participants, they're big sports fans, and the state provides many successful franchises and schools to root for. It starts with the three-time Super Bowl champion Denver Broncos, and continues with the two-time Stanley Cup champion Colorado Avalanche, the NBA's Denver Nuggets, Major League Baseball's Colorado Rockies and MLS' Colorado Rapids. The Rockies' classic-styled home, Coors Field, is worth the price of admission alone. College sports also have large followings, starting with Pac-12 Conference member Colorado and Mountain West members Air Force and Colorado State. And the state is home to three of the 60 NCAA Division I hockey programs – Air Force, two-time NCAA champion Colorado College and eight-time NCAA champion Denver.
6. Colorado is highly entertaining
Denver is a must-stop for major concert tours and art exhibits. Topping the list of concert venues is the iconic Red Rocks, but there are many other venues both large (Ball Arena in Denver, World Arena in Colorado Springs) and small (Fox Theater in Boulder, Black Sheep in Colorado Springs, Fillmore Auditorium in Denver and Bell Up in Aspen to name five of the dozens). A side bonus is the variety of great outdoor venues that come to life during the warmer months. There is a vast array of elite museums in Colorado as well, including ones dedicated to art, history, science, kids of all ages, and Colorado originals such the Buffalo Bill Museum and Grave, Molly Brown House, Bent's Old Fort, Colorado Ski & Snowboard and the ProRodeo Hall of Fame and Museum of the American Cowboy. And if you're a fan of our furry, winged or scaled friends, the Cheyenne Mountain Zoo in Colorado Springs should not be missed. There also are an array of dining options, with a strong emphasis on Southwest cuisine.
7. Living and working in Colorado
Once heavily reliant on industries related to natural resources, Colorado's economy has diversified in recent years. Industries such as aerospace, bioscience, defense, electronics, food and agriculture, health and wellness, technology and information, tourism and outdoor recreation all have seen significant growth. The military has a strong presence as well. US News rated Colorado as having the nation's second strongest economy in 2021. Colorado's GDP was $393 billion in 2021. Its unemployment rate typically tracks with the national average. … The influx of new residents has increased the demand for housing, which appreciated in value more than 15 percent across the state in 2021. The state's median price was $580,000 as of February 2022. Prices run the gamut, however. The median prices in Boulder and Golden are approximately $1.4 million, Denver checks in around $700,000 while cities such as Colorado Springs and Fort Collins are hanging on either side $500,000. Want a mountain resort property? Figure on seven figures or more.
8. The state of education in Colorado
Yet another major draw for people moving to Colorado is its educational opportunities. It is one of the rare states to finish with top-10 rankings by US News in both higher education (fifth) and public K-12 education (seventh). Schools such as Colorado, Colorado State, Denver, Colorado School of Mines, Northern Colorado and Colorado College form the backbone of higher education. In addition, the United States Air Force Academy is located in North Colorado Springs. In addition to the highly ranked public schools, Colorado also is home to vibrant charter school and homeschool groups.
9. Colorado is king of craft beer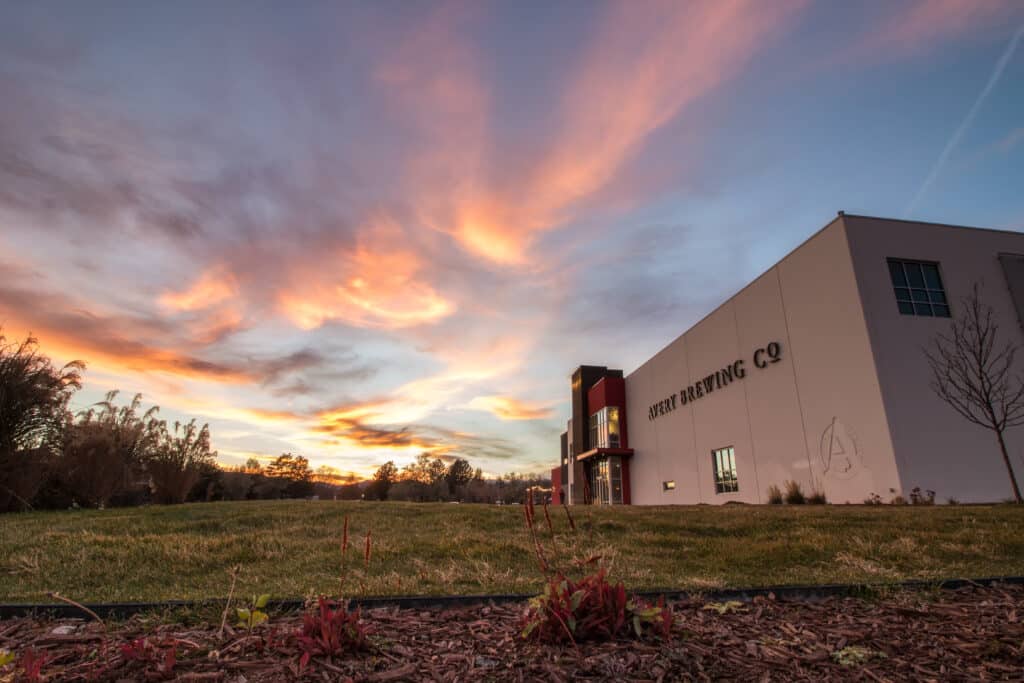 Colorado is home to an astounding 418 breweries, according to coloradobrewerylist.com. Best known are behemoths Coors and New Belgian, although the headquarters of both have moved out of state. Avery Brewing and Breckenridge Brewery started in Colorado, although both now are owned by overseas companies. Other heavyweights in the state include: Oskar Blues Brewing, Odell Brewing, Left Hand Brewing Co., Sleeping Giant Brewing Company and Great Divide Brewing. There also are two dozen-plus taprooms around the state. So hop to it and relax with a cold one after a long day's work. And if you can't find a craft brew, knock on your neighbor's door because chances are he's brewed some, too.
10. Location, location, location
Colorado sits comfortably in the west central portion of the United States and possesses a massive international airport in Denver, meaning you can fly anywhere you need to relatively easily. It's bordered by six states – Wyoming, Nebraska, Kansas, New Mexico, Oklahoma and Utah. Its southwest corner is known as the "Four Corners" – where it meets Utah, New Mexico and Arizona. Interstate 25 is the main north-south artery, while Interstate 70 is the primary East-West thoroughfare.
By Chris Bayee, First Line Editorial