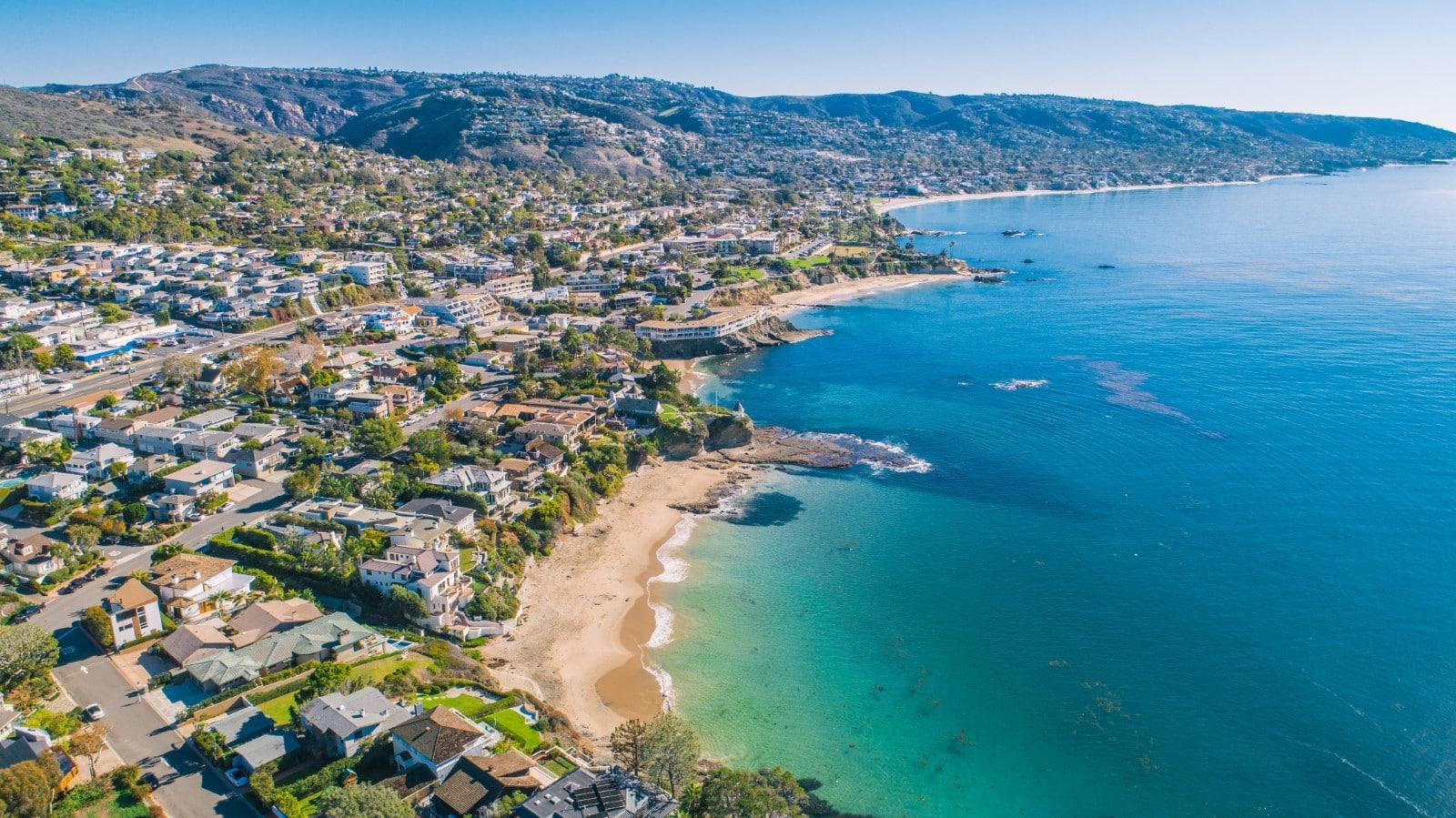 Moving to California? There's something for everyone.
By Chris Bayee
Opportunity, adventure, and pleasant weather are some of the many appeals of the Golden State.
You can search high (Mount Whitney is the highest point in the 48 contiguous states) and low (Death Valley has North America's lowest elevation) and truly find something for everyone in California.
The United States' most populous state, it's home to more than 39 million people. California's population is larger than all but 35 countries in the world.
It's big, but is it better? Well, the state is also the nation's most productive. California's Gross Domestic Product (GDP) is larger than $3 trillion, making it the fifth-largest economy by that measure on the planet.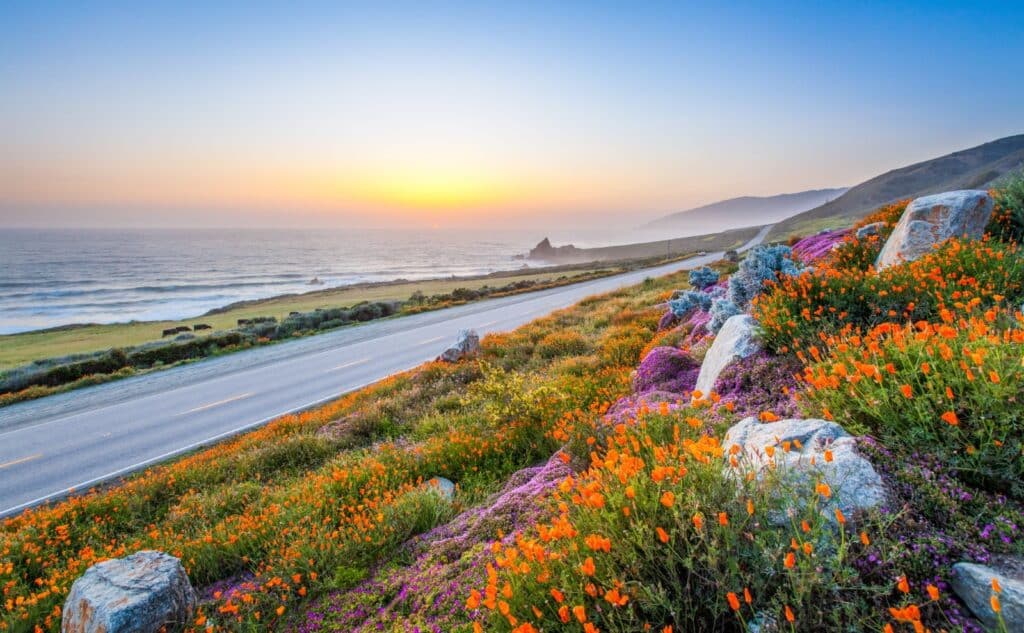 California Coast – Getty Images
There are many reasons people want to move to California; here are 10 of them:
The Weather with a capital "W"
First things first. California averages 300-plus days of sunshine per year. Think about that as you watch snowplows cruise by or while the long underwear does cartwheels in your dryer.
Second, it's always spring (or summer) if you live near the state's expansive coast line, where temperatures rarely drop below 40 degrees or soar above the upper 70s. Of course, it's warmer in Southern California than Northern California, but the real changes manifest when you head inland. There, the Pacific Ocean's moderating effects are reduced, or in some cases, eliminated.
Travel an hour or more east from the coasts and it won't be uncommon to experience 80s and 90s during summer days but chillier winter nights in the 30s and 40s.
If colder climes are your thing, head for the hills. The state is home to mountain ranges such as the Sierra Nevadas and the Cascades, where elevations can exceed 14,000 feet. California also is home to some of the hottest areas in North America, including Death Valley, which is quite possibly the hottest place on the planet. Several of the state's deserts, including the Coachella Valley (home to Palm Springs), have four months of average high temperatures above 100 degrees. The trade-off is they also have six months of 70-to-80-degree weather. Just remember, it's a dry heat.
Varied terrain means an abundance of outdoor activities
Moving from left to right, or from the Pacific to the East, you start with 840 miles of coastline, the third most of any state in the U.S. That means any water sport imaginable and beach activities galore. Miles of paths along the water offer opportunities for cycling, running, and inline skating. Several areas feature hills that are ideal for hiking. And did we mention beaches? The state is home to Surf City (Huntington Beach), equally "surfy" Santa Cruz and a host of other of notable beaches (Carmel, Coronado, Laguna, La Jolla, Newport, Pebble … it's a long list).
California also is home to some of the nation's best skiing. Mammoth Mountain has one of the longest ski seasons in North America. Heavenly and Squaw Valley in the Lake Tahoe region are highly regarded as well.
In between, the state has more than 430 lakes, and fishing on them and on the ocean is a popular pastime as well.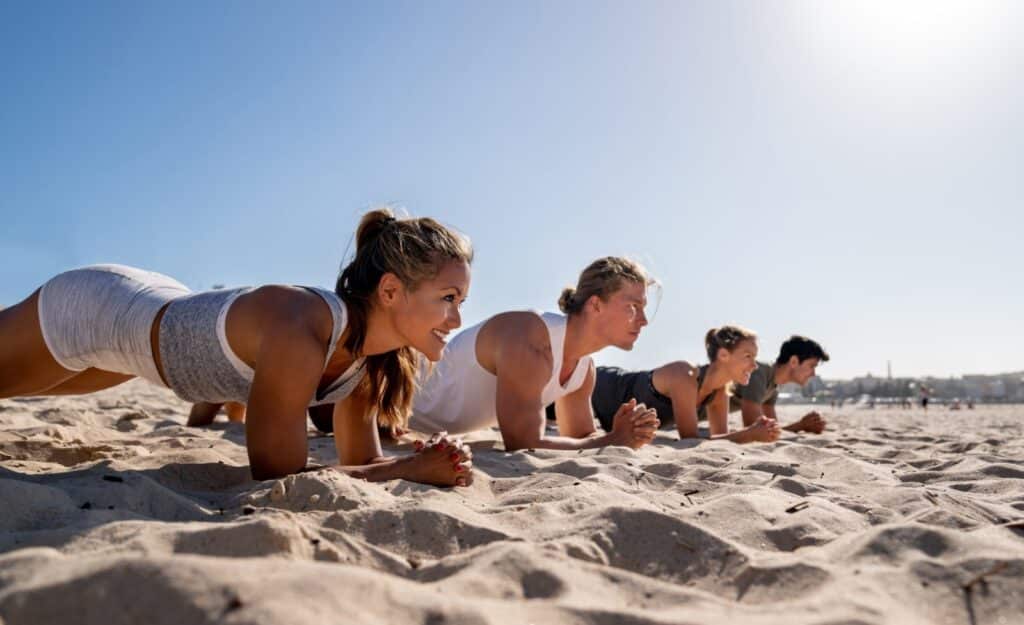 California's weather promotes healthy lifestyles. Getty Images
Healthy state of being
The combination of great weather and numerous activity options are two factors that lend themselves well to healthy lifestyle.
US News has ranked California the nation's healthiest state. Its rating takes a variety of health indicators into account, including obesity, smoking and mortality rates, among other things. The state's healthcare system is rated as the nation's fifth best, according to the same rankings.
Need more evidence? Since 1924, California has produced twice as many Olympic gold medalists (122) than any other state.
Booming economy
According to the state's research, California had a $3.1 trillion economy in 2019, which would make it the world's fifth largest. Its labor force includes 19 million workers and nearly 764,000 employer firms. More than 99 percent of those have 500 or fewer employees, which is the federal government's definition of a small business. And applications for new businesses rose 22.6 for the year ending June 2021, again according to the state's calculations.
California also is the top state for global trade, according to Bloomberg Business News. It exported $156.1 billion in goods in 2020, which represented 11.2 percent of all U.S. exports.
In fact, every single industry except logging and mining saw job increases in 2021, according to state figures, and US News rated California's economy as the 10th best in 2021.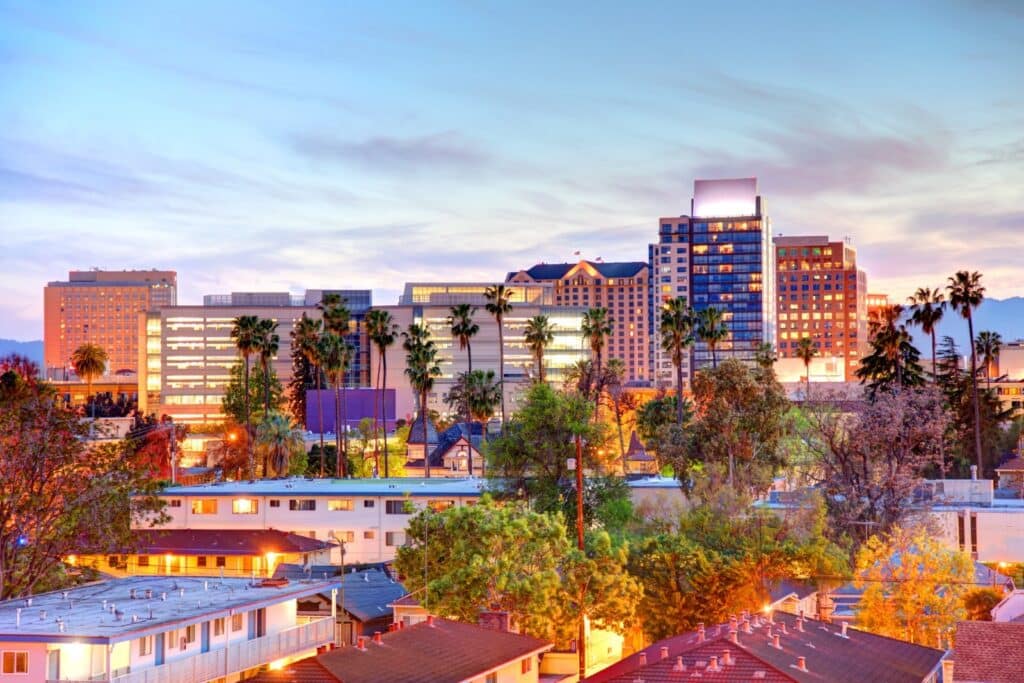 San Jose is the economic, cultural and political center of Silicon Valley, and the largest city in Northern California. – Getty Images
Employment opportunities galore
It makes sense that any economy on the scale of California's will have enormous upside and diversity of opportunities. As a result, the state's median household income is the sixth-highest in America ($80,440 annually compared with the U.S. median of $65,712).
The top-paying industries are technology and entertainment, neither of which should come as much of a surprise.
The state is home to an estimated 2,000 tech companies, including industry leaders such as Apple, Oracle, eBay, Yahoo, PayPal, Facebook, and Google. Software, social media, robotics, fiber optics, and medical instruments are tech fields that have a massive presence in California.
Entertainment is driven by film and television production, much of it centered in greater Los Angeles area.
Travel and tourism contributed almost $115 billion to the economy in 2019, and that industry employs more than 1.2 million Californians.
Another biggie is the service sector, which includes professional, business, education and health services, plus financial and leisure activities. Where possible, hybrid work models quickly were embraced by California firms.
A darkhorse contributor to the economy is agriculture, which contributed $47.1 billion to the state's economy in 2020, according to California.com. Milk, almonds and produce such as asparagus, grapes, lettuce, oranges, and tomatoes are the biggest parts to that. 
Elite education
The state is particularly well known for its array of well-respected higher education institutions, including Stanford, University of Southern California, California Institute of Technology, and University of California campuses at Berkeley and Los Angeles.  
These are big businesses for the state. The University of California system, which includes 10 universities and several more research centers, contributes a GDP of $120 billion annually, and the Cal State University system adds $17 billion of annual economic activity.
There are many secondary education options between public, private, and a growing number of charter schools that now numbers 1,300.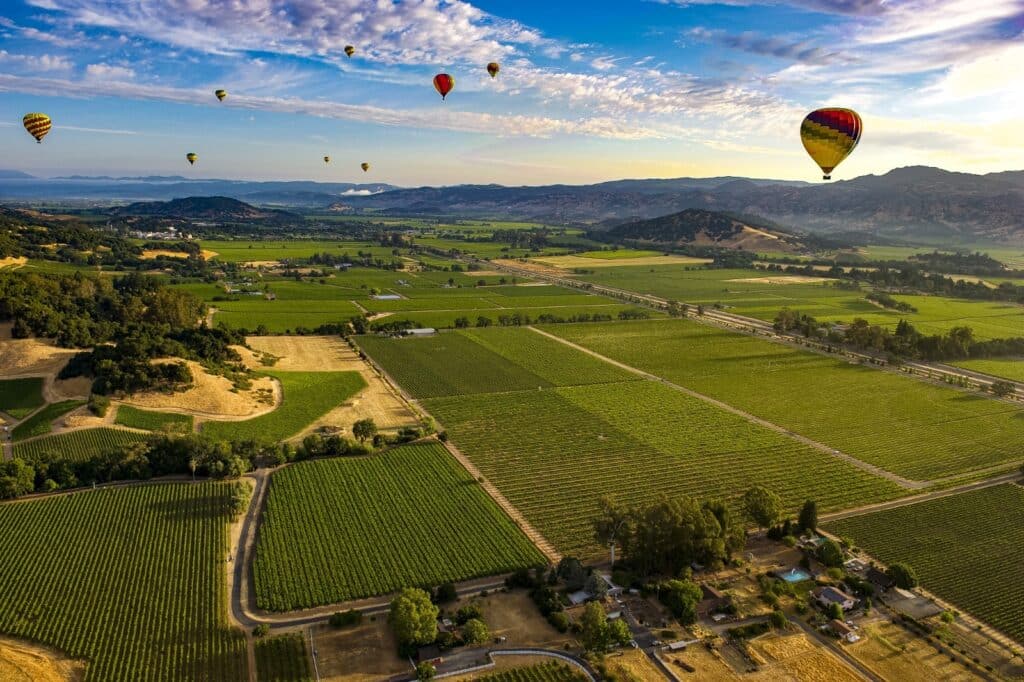 Hot air balloons fly over Napa Valley CA vineyards – Getty Images
We'll drink to that
California accounts for a staggering 87 percent of the wine produced in the United States. If it were an independent nation, California would produce the fourth most wine in the world, trailing only Italy, Spain and France. The most well-known area is on the North Coast, home to Mendocino, Sonoma, and the Napa Valley. Other vibrant vino-producing areas include the Sierra foothills, the Inland or Central Valley, the Central Coast (from the Bay Area to Santa Barbara), and pockets within Southern California, particularly inland near Temecula.
At the forefront of renewable energy
California accounts for 36 percent of the $900 billion renewable energy sector in the United States, per Bloomberg. The state derives 21 percent of its electricity from solar power, far outpacing any other state. It has been at the forefront of promoting hybrid and electrical vehicles.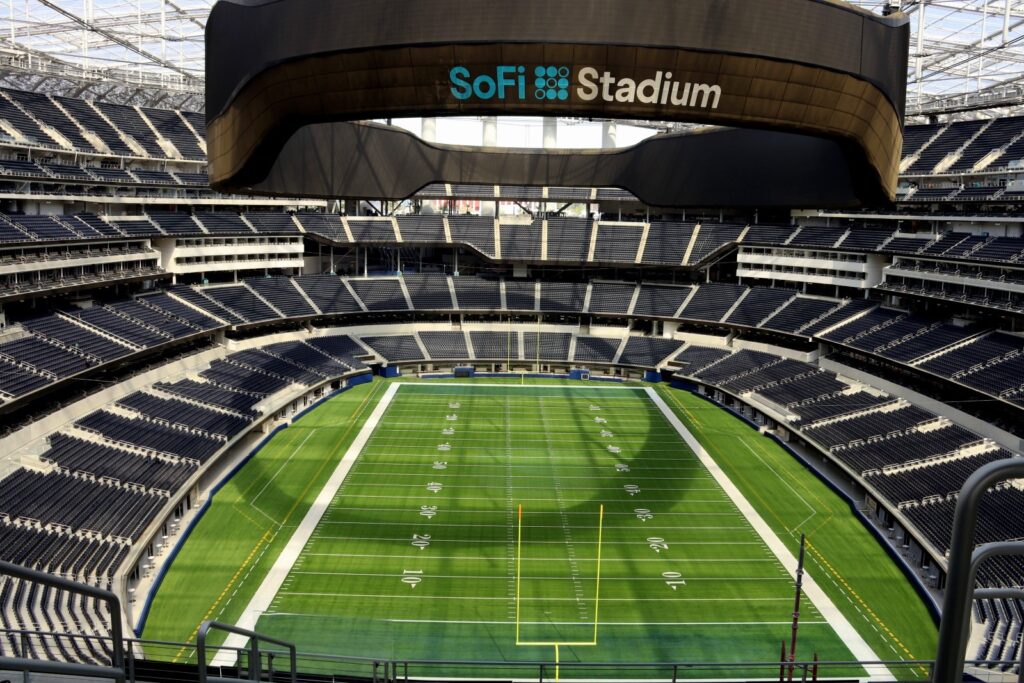 Sofi Stadium in Los Angeles: Credit: Creative Commons, https://www.flickr.com/photos/prayitnophotography/51126606022
Endless entertainment options
We can't have all work and no play, now can we? Of course not. California has you covered there, too.
The state is, of course, home to Disneyland and California Adventure in Anaheim, Six Flags Magic Mountain in Santa Clarita, Universal Studios Hollywood, Knott's Berry Farm in Buena Park, Legoland California and SeaWorld in north San Diego County, Gilroy Gardens and Castle Park near San Francisco, the Monterey Aquarium, Hearst Castle, Santa Cruz Beach Boardwalk and Fisherman's Wharf.
There's also the world-famous San Diego Zoo and Wild Animal Park, Sequoia National Park, Yosemite National Park, Redwoods National Park, and the Golden Gate Bridge.
So you like sports? This state is home to five Major League Baseball teams and three franchises each in the NFL, NBA, and NHL, plus high-end college programs in every sport.
And you can rest assured that every major music and theater act will play somewhere in the state, quite likely several somewhere, during their tour.
Plenty of culture
The outdoors is great, but if art and museums bring sunshine to your day, there is plenty to choose from in that realm, too. The state is home to numerous world-renown museums and art galleries. These include the J. Paul Getty Center in Los Angeles, the Los Angeles County Museum of Art, the Norton-Simon Museum in Pasadena, the San Francisco Museum of Modern Art, the Legion of Honor Museum in San Francisco, the San Diego Museum of Art, and the Huntington Library, Art Museum and Botanical Gardens in San Marino near Pasadena and the Irvine Museum.
Always open for business
With so much to do and such good weather to do it in, you can be certain your family and friends won't hesitate to visit you, and probably often.
The Golden State truly has something for everyone. If you are considering moving to California, call VIP for a free estimate!