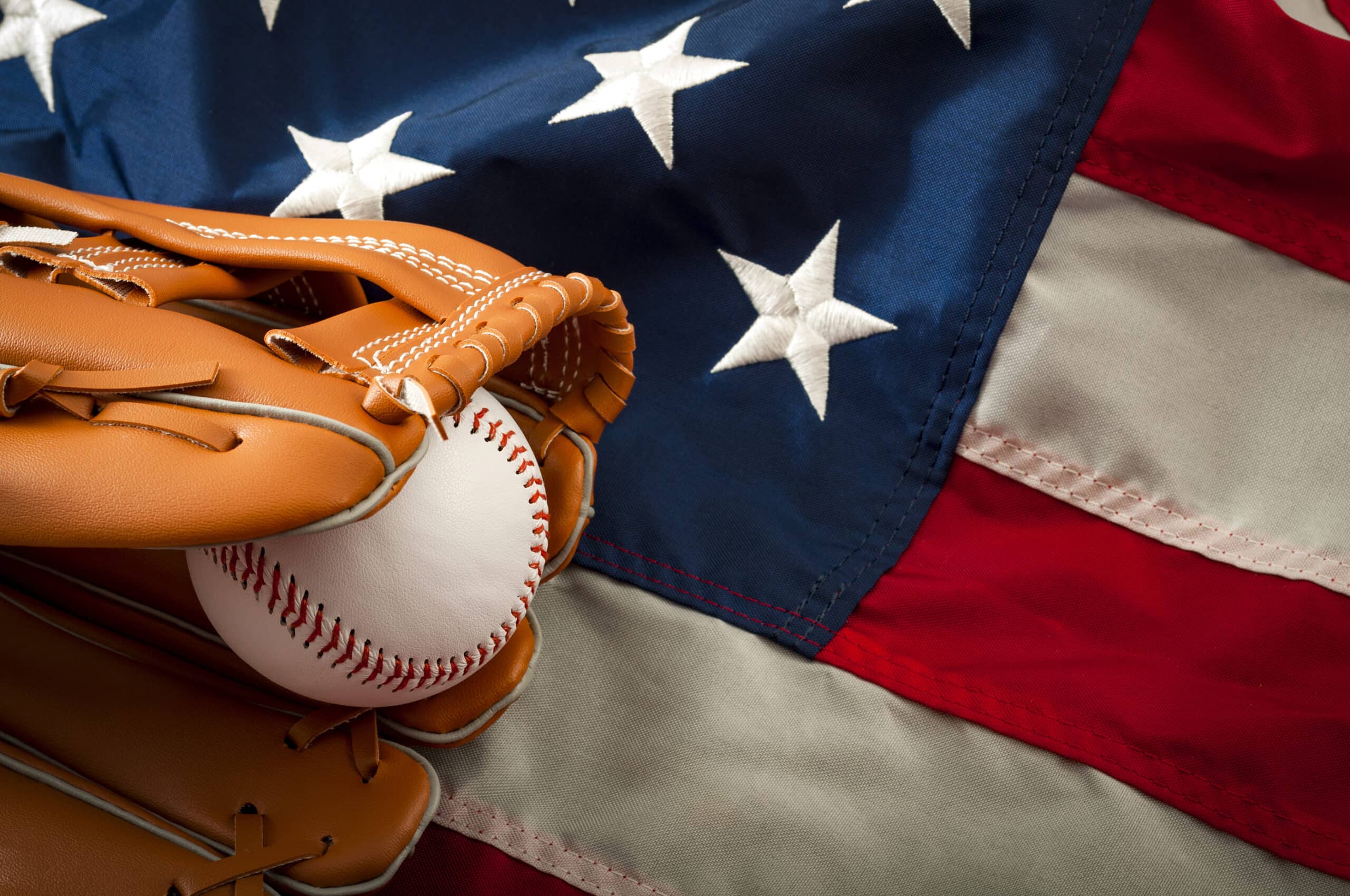 By Chris Bayee
If the past few years have taught us anything, it's that people are re-evaluating what is important in their lives and they're more willing to act upon their conclusions. More and more often that has meant relocating.
The reasons for this vary – it could be job-mandated, cost-of-living driven, or perhaps it's about reconnecting with and/or supporting family. If you're a sports fan, what are you to do when you're transplanted to a new location and looking for activities?
It's a fair question to ask because approximately 106 million people attended Major League Baseball (43.3 million), NFL (more than 18 million), NBA (20.9 million), NHL (20.5 million) and MLS (2.8 million) games in those leagues' most recently completed seasons.
According to a recent survey by Mayflower Moving, 57 percent of transplants are likely to adopt a professional sports team from their new location. There were wide variances within that number. For example, 74 percent of Millennials were likely to adopt a team and 60 percent of Gen Z'ers were. If they relocate to, or within, the Northeast the overall rate hits 69 percent. These sentiments about local teams and their venues also are far stronger among men (53 percent) than women (30 percent).
With these statistics in mind, we've identified a sweet 16 cities and regions (listed alphabetically) that are exceptionally passionate about their sports teams, and the standards of success of many teams in these markets have given fans good reason to be.
Atlanta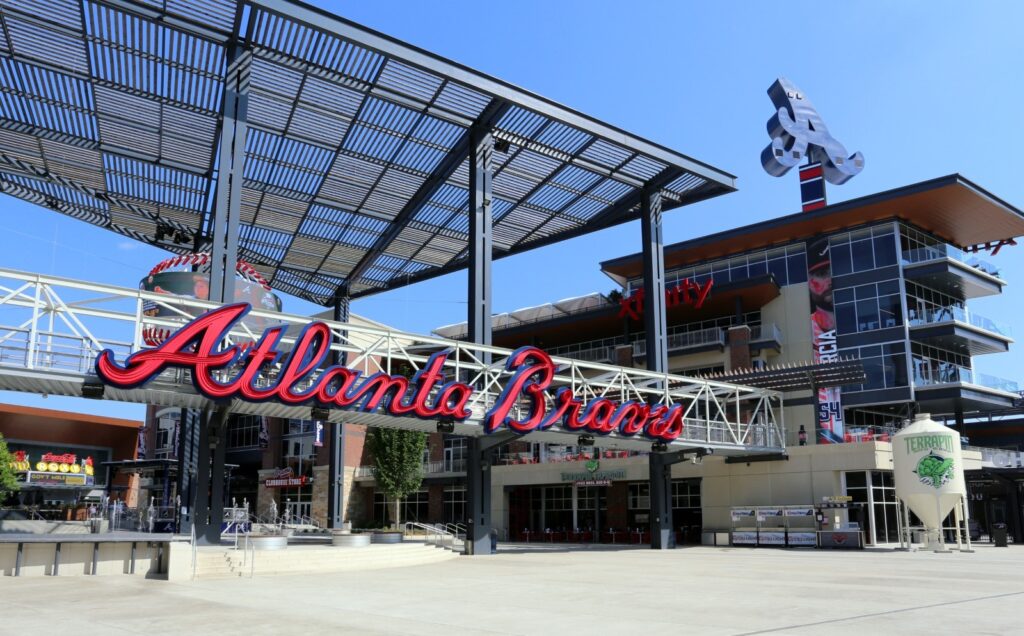 The defending World Series champion Braves are masters at relocation, having moved from Boston to Milwaukee and finally to Atlanta (in 1966). We'll cut them some slack, however, since they've existed since 1871. They won their first World Series title (and third overall) in Atlanta in 1995. They have reached the Fall Classic 18 times.
Speaking of 1966, that's when the NFL's Falcons were born. They've twice reached the Super Bowl (1998 and 2016) and twice lost. But they play in the sparkling new Mercedes-Benz Stadium.
The Braves aren't the only transplants on the sports scene. The NBA's Hawks moved from St. Louis in 1968, 10 years after winning the franchise's only title. Unfortunately, the welcome mat didn't stay out for two NHL teams. The Flames moved to Calgary in 1980, and the Thrashers moved to Winnipeg in 2011.
The region also is home to NCAA football champion Georgia and its pro soccer team, Atlanta United, has won the MLS Cup as recently as 2018.
Bay Area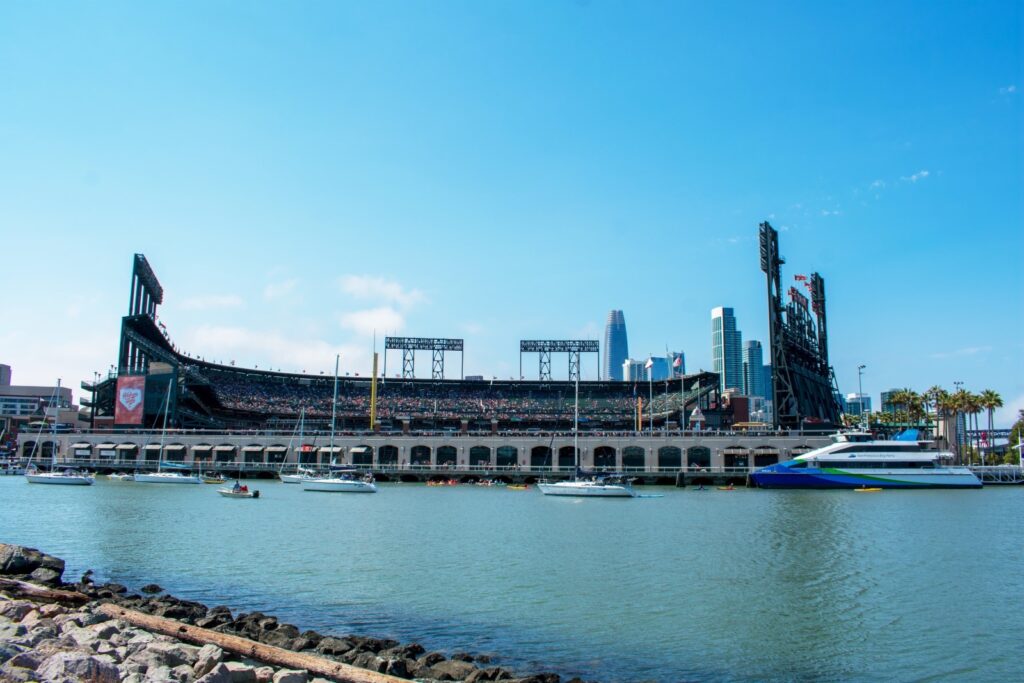 This is a nod to the sprawl of Northern California and its rich sports history. Moving also has been a theme here, too. All of its major teams have relocated at least once.
The 49ers (owners of five Super Bowl championships – all between 1981-94) moved southeast to Santa Clara in 2014. The Raiders started in Oakland, moved to Los Angeles, returned to Oakland, then shipped out to Las Vegas. In between they managed to win three Super Bowls to go with their one in the old American Football League.
The region also is home to two notable baseball franchises – the San Francisco Giants, who were established in 1883 but moved West from New York in 1958, and the Oakland Athletics, who were formed in 1901 and moved twice – from Philadelphia to Kansas City in 1955 and then to Oakland in 1968 . The Giants have eight World Series titles, including three since 2010 and have made 23 appearances in the Series. The A's have won nine Series titles, including three in a row in the early 1970s and most recently in 1989.
The NBA's Warriors arrived from Philadelphia in 1962 with two championships. They've added four more, including three in a row from 2017-19, while bouncing from San Francisco to Oakland and back across the Bay.
The NHL's Sharks actually started out just south of San Francisco in 1991 while their "Tank" was being built in San Jose.
Boston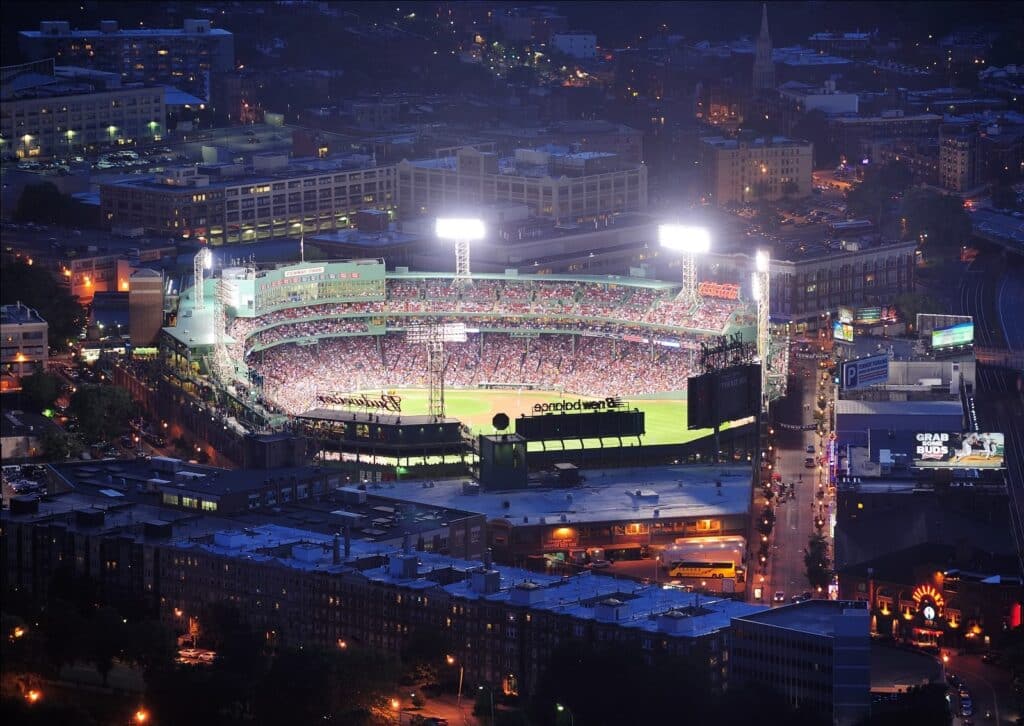 Ya want winners? We got winners for ya in Bawston! One of the United States' first major cities is also one of its winningest.
The Celtics, who have existed since the NBA's birth in 1946, have more wins than any franchise and are tied for the most championships, at 17 and counting. The first 11 of those titles came in a 13-year span ending in 1969. Three more came in the '80s and the most recent in 2008.
The New England Patriots have a record-tying six Super Bowl championships, all since 2001 and most recently in 2018. Twenty-seven of their 28 playoff appearances since their inception in 1960 have come since 1976.
Those franchises are in their infancy compared to the Bruins, who were born in 1924 and have captured six Stanley Cups, most recently in 2011. They also have reached the Finals five more times.
But the grandfather of Boston clearly is the Red Sox, who have captured nine World Series titles since 1901. How the "Sawks" have done it is fascinating. They won five titles from 1903 to 1918. They then decided to trade a guy named Babe Ruth, whose parting shot was a curse … that lasted 86 years, until Boston won the first of its four titles in this century in 2004. In between Boston fans at least had the "Cathedral of Baseball", Fenway Park, at their disposal. The stadium opened in 1912. That's staying power!
Chicago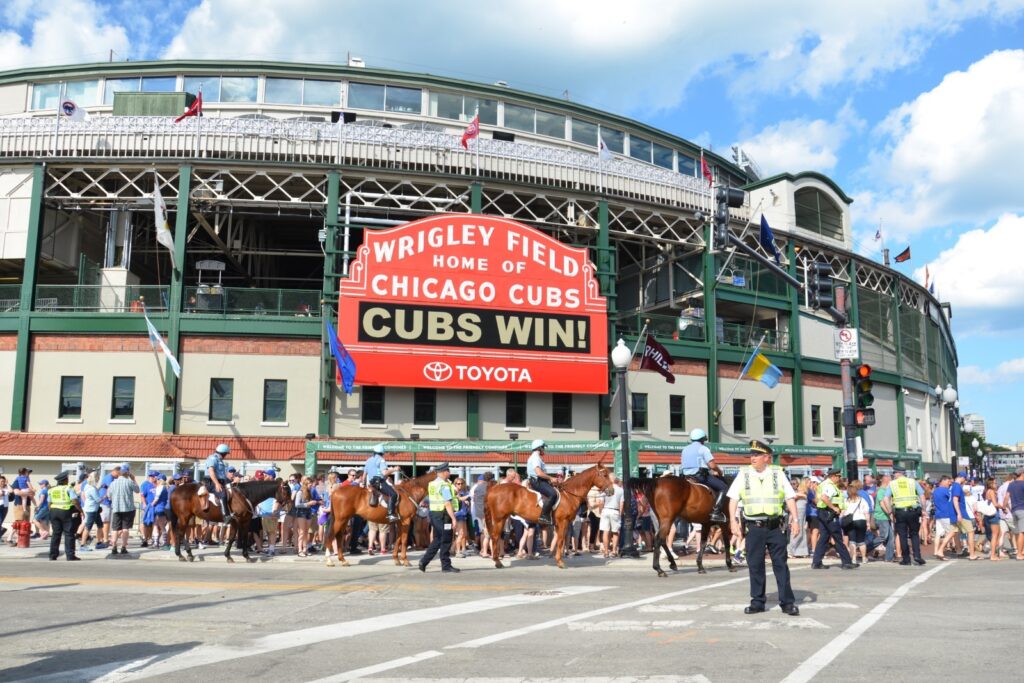 Speaking of curses, the Windy City's North Side baseball team had to break one named after a goat before it broke through with its first World Series title in 2016 – after a 108-year drought! The Cubs have existed in some form since 1876 yet have just three titles. Part of their allure is their home park, the iconic Wrigley Field, which first opened for business in 1916.
The Second City clearly is full of committed fans. The Cubs' South Side rivals, the White Sox, also have a long (they were born in 1900) and painful (also just three World Series titles) history. The Sox also experienced a long drought – 88 years, extending from 1917 to 2005.
The kings of the Chicago sports scene, however, are Da Bears. Can it really have been since 1985 (37 years) since Da Coach, Sweetness, the Fridge and the Punky QB led their only Super Bowl title. The NFL's only remaining original franchise, formed in 1920, the Bears have won nine league championships, but just two since the heyday of the Monsters of the Midway in 1946.
The winter sports teams – the NBA's Bulls and the NHL's Blackhawks have long, but uneven, histories. The Bulls, who have existed since 1966, won all six of their championships in the 1990s when a guy named Jordan played for them. The Blackhawks, an Original Six franchise with a 1926 born-on date, won half of their six Stanley Cups from 2010-15, the first of which ended a 49-year title drought.
Dallas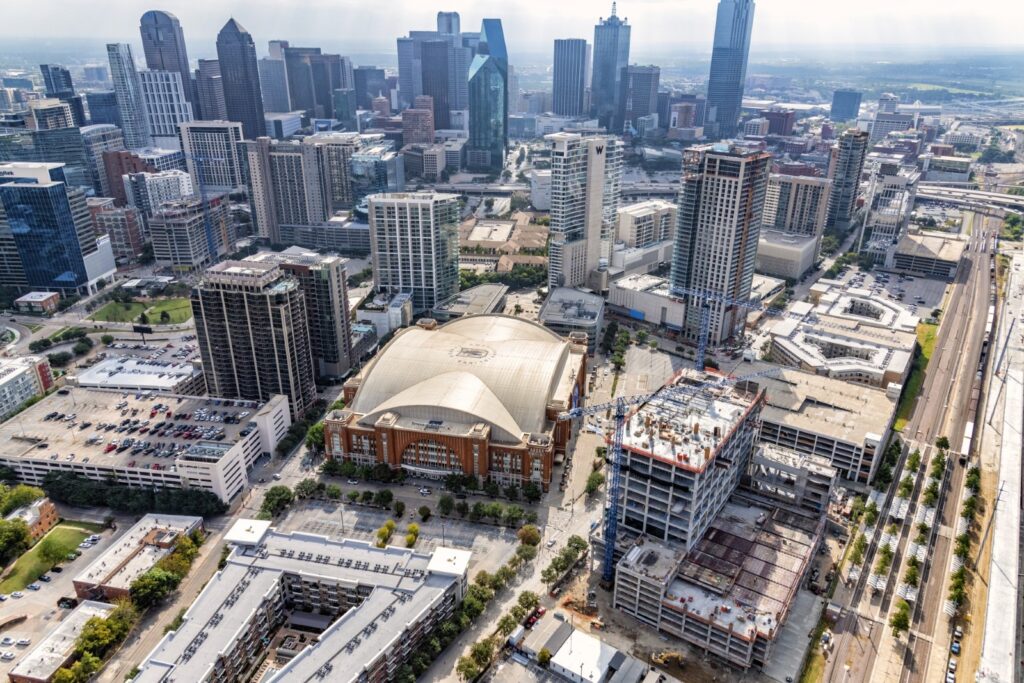 Football is king in Texas, and by any measure the Cowboys inhabit the state's sports throne. Winners of five Super Bowls, including three in four seasons from 1992-95, big D's big team hit the field for the first time in 1960. They've made the playoffs 34 times since.
As vibrant as the Dallas sports scene is, it's interesting that the three other major teams have won just two championships combined.
The Mavericks are another Texas original, coming into the NBA in 1980. They broke through for their first title in 2011.
Their co-tenants, the NHL's Stars, moved to Dallas in 1993 and won the franchise's only Stanley Cup in 1999. That had to gall the residents of Minnesota, where the former North Stars resided for 26 Cup-less seasons before heading south.
Baseball's Rangers also are transplants, having come from Washington, D.C., in 1961. They reached consecutive World Series (in 2010-11) but won neither.
Denver
Why are sunsets orange? Because God is Broncos fan, or so the locals like to say. Much like Dallas, the NFL team rules the sports landscape in the Mile High City, and with good reason. An original AFL franchise, the Broncos and their peers joined the NFL for the 1970 season. That's when things got interesting. Four times the Broncos reached the Super Bowl, and four times they lost. They then won three of their next four appearances (1997-98 and 2015).
The only other major championship team the city has known is the Avalanche, who only months after relocating from Quebec City in 1995 won the Stanley Cup the following spring. For good measure, the Avs did it again in 2001.
They and their winter season brethren, the NBA's Nuggets are playoff teams more often than not. The Nuggets, followed the Broncos path and immigrated from a renegade league, the American Basketball Association, in 1976. The Nuggets have never won a championship. Neither have baseball's Rockies, although they reached the World Series in 2007 and play in one of MLB's most picturesque ballparks, Coors Field.
Kansas City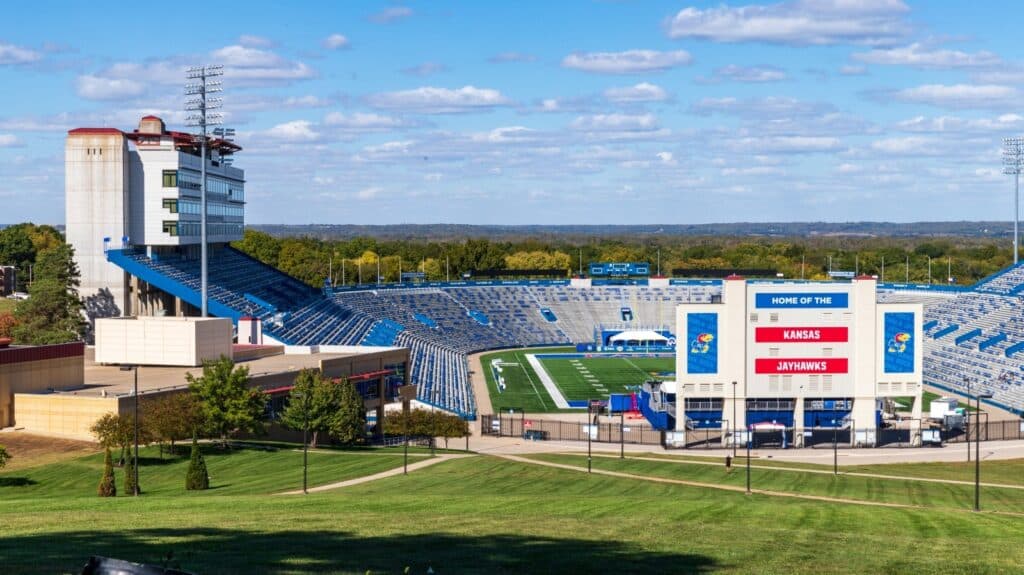 Good things – and bad – have come in twos for K.C.
The NFL's Chiefs, another original AFL franchise, won Super Bowls in 1971 and 2019 and play in what many people believe is the league's loudest venue, Arrowhead Stadium. MLB's Royals have twice won the World Series, in 1985 and 2015.
The bad is both the NBA and NHL have left town. The NBA's Kings called K.C. home from 1975-85 after a three-year timeshare with Omaha. Prior to that, they existed in Rochester, N.Y. (remember the Seagrams?) and Cincinnati. In 1985, the franchise moved again, to its current home of Sacramento.
That was an eternity compared to the NHL's Scouts, who skipped town after just two seasons, going to Colorado in 1976. That didn't fit either, and six years later they headed east to New Jersey, where the Devils have won three Stanley Cups.
Los Angeles/Orange Counties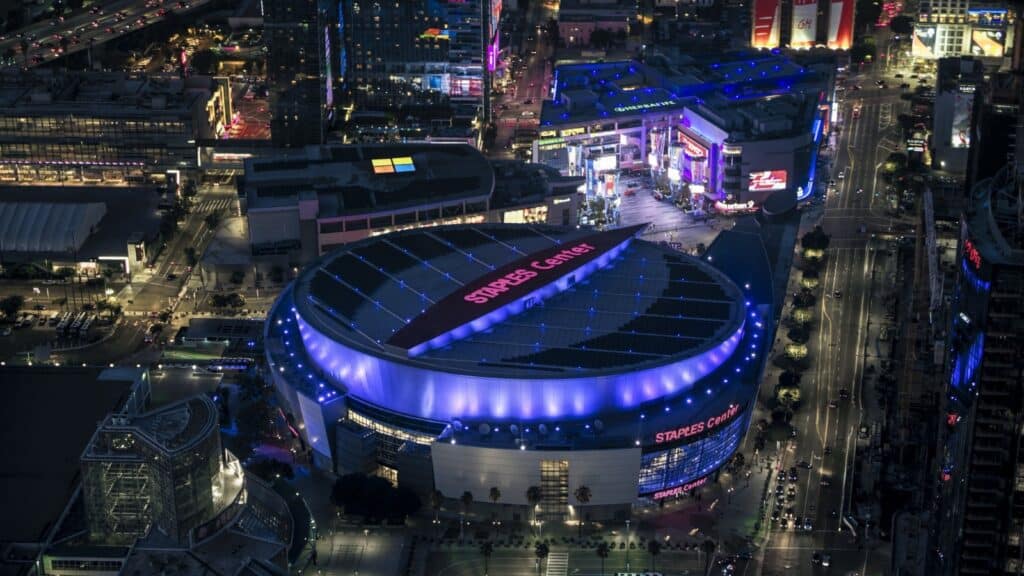 Los Angeles, California, USA – August 10, 2017: Aerial view of the Staples Center Arena at night. Staple Center is a multipurpose arena used for the basketball Los Angeles Lakers and Los Angeles Clippers basketball team.
The two counties are home to more than 13 million people and nearly as many pro sports teams. OK, the second part is a slight exaggeration, but sports fans have their pick of multiple franchises in each sport, including a couple of the most iconic brands in any sport.
Born the Brooklyn Grays in 1883, baseball's Dodgers have resided in Los Angeles since their move from New York in 1958. The National League team went through many name iterations (including the Bridegrooms and Superbas) before settling on Dodgers in 1913. The club has won six of their seven World Series titles, most recently in 2020, while on the West Coast. Dodger Stadium is another venue any baseball fan should experience.
Their American League counterparts, the Angels, began their existence in L.A. in 1961 before moving to Anaheim in 1966. They won their one and only World Series appearance in 2002.
Both of Los Angeles' pro basketball teams have made their marks on the NBA, but for vastly different reasons. The Lakers, who started in 1946 and moved to Southern California from Minneapolis in 1960, have won a record-tying 17 NBA Championships, including six since 2000 and another five during the 1980s Showtime era. The Clippers, meanwhile, share a downtown L.A. arena with the Lakers and not much else. Started as the Buffalo Braves in 1970, they became the Clippers after their 1978 move to San Diego before finally settling in L.A. in 1984. They've never won a title or even reached the NBA Finals.
The region's NFL teams present an interesting case in the transitory nature of sports. At various times the Rams, who started in Cleveland in 1936, have resided in Los Angeles or Anaheim since 1946, taking a detour to St. Louis for 20 years. Now back in Inglewood, just south of L.A. proper, they share a new stadium with the Chargers, who started in Los Angeles in 1960, moved to San Diego for 55 years, then returned to the L.A. area in 2016. The Rams have won four NFL titles, including two Super Bowls, while the Chargers have a lone AFL title in 1963 to their credit.
An area known for sun, sand and surf also is known for Stanley Cup championships as both the Los Angeles Kings (2012 and 2014) and Anaheim Ducks (2007) have won titles in this century, and each have reached the Final another time.
Milwaukee/Green Bay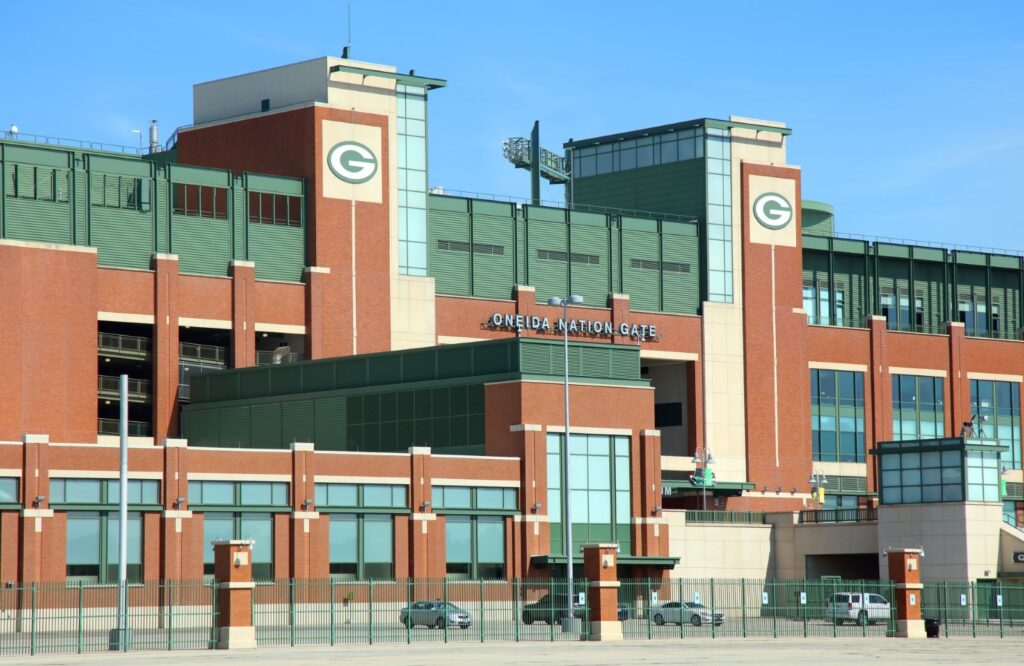 If there is any state whose team nicknames match the state's identity it's Wisconsin. Meat packing, deer and beer.
The NFL's Packers were founded in 1919 in Green Bay and joined the NFL in 1921. They've won an NFL-best 13 championships, most recently their fourth Super Bowl in 2010. The Packers also play at the league's most iconic venue – Lambeau Field – a place any NFL fan should visit at least once.
Milwaukee, meantime, is home to the 2021 NBA champion Bucks (who also won in 1971) and the aptly named Brewers, who have yet to win a World Series but who since 1971 have had Mr. Baseball, Bob Uecker, as their radio announcer.
Minneapolis-St. Paul
Minnesota Nice must trump all. There is no other way to explain this. The Land of 10,000 Lakes is home to some of sports' most long-suffering but loyal fans.
Take the Vikings, who began play in 1961. Four times they've reached the Super Bowl, and four times they've lost. But it's not as if they're bad. On average they reach the playoffs every other year (30 times in their existence).
The NBA and NHL teams are reboots after previous residents moved on (the Lakers to Los Angeles and the North Stars to Dallas). Basketball's Timberwolves were born in 1989, while hockey's Wild started in 2000. Neither has won a title or even a conference championship, while the Lakers have won 16 since moving and the renamed Stars – in a supreme insult to the State of Hockey – won one in Texas.
Thank goodness for the Twins, who are often referred to by the snack cake nickname Twinkies despite their moniker being a reference to the Twin Cities. Not only did they win World Series titles in 1987 and 1991, but they moved TO the state in 1961 after spending their first 56 years in Washington as the Senators.
New York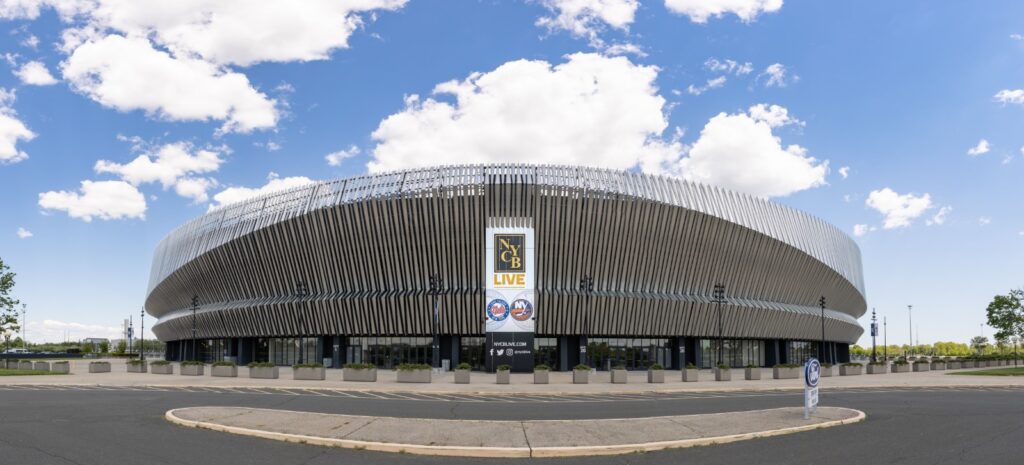 The City That Never Sleeps has enough pro sports teams to seemingly play around the clock and enough passion to support them all. There are nine pro teams across the big four leagues and an up-and-coming one in defending MLS champion New York City FC.
The sports conversation starts with baseball's Yankees, whose 27 titles are the most of any professional franchise in the United States. They have played in the World Series an astounding 40 times. Few might realize the Yankees as we know them now began in 1901 as the Baltimore Orioles. After two seasons, they moved north and became the New York Highlanders before again changing names to Yankees in 1913. Their neighbors from Queens, the Mets, have had moments of amazement during their 60 seasons, including World Series titles in 1969 and 1986.
The football lineup features a similar dichotomy, with the Giants – NFL residents since 1925 – having won eight league championships, including a quartet of Super Bowls, and the Jets, who started in the AFL as the Titans in 1960, owning just one – the famous Joe Namath guarantee after the 1969 season.
It's no different in basketball. Manhattan's resident, the Knicks – an NBA original dating to 1946 – have won two titles and played for two more. The Nets, now inhabitants of Brooklyn, but formerly of New Jersey, have yet to win an NBA crown. They do, however, have two titles from the defunct ABA in their possession.
Hockey actually has three teams with something for everyone. The Rangers, an Original Six team dating to 1926, have won four Stanley Cups but only one (1994) since 1940. Their Long Island neighbors, the Islanders, also have four Cups, but those came in succession from 1980-83.
Just over the Hudson River into New Jersey reside the Devils, transplants from Kansas City and Denver. Just a couple of years younger than the Islanders (both were conceived in the early '70s), the Devils have three Cups, the last of which came in 2003.
Philadelphia
Becoming a fan of the local teams in the City of Brotherly Love isn't merely a suggestion, it's an imperative. After all, the Philly fans have been known to boo even Santa Claus. And there's a reason Lincoln Financial Field has a temporary jail and judge on duty during Eagles games. Yes, sports are serious business.
Philadelphia has enjoyed championships from all four of its major pro sports teams, but the waiting times have been pain-staking. If you're a Philadelphia sports fan, time is on your side. Each is among the oldest franchises in its respective leagues.
The Eagles, who were hatched in 1933, captured their first Super Bowl title in 2017, which was the franchise's first NFL title since 1960. They've made 14 playoff appearances since 2000 alone.
The Phillies, who were established in 1883 as the Quakers, have a recent World Series title to their credit, wearing baseball's crown in 2008 after their previous championship came in 1980.
The Flyers, one of the NHL's "Second Six", debuted in 1967 and captured back-to-back Stanley Cups in 1974 and '75. They've made it back to the Finals four times (1980, 1985, 1997 and 2010).
And the NBA's 76ers, who relocated to Philly in 1963, won their first division title in 20 years in 2021. Their fans have waited since 1983 for a fourth championship.
Pittsburgh
For a mid-sized city, the Steel City has enjoyed out-sized sports success, and it all comes wrapped in black and gold – the colors of each of its three pro teams.
The conversation starts with the Steelers, who started playing in 1933 as the Pirates, shared a team with Philadelphia during World War II (the Steagles) and became the Steelers for good in 1945. One of the NFL's consistently worst teams through most of their first four decades of existence, they found their footing in the 1970s, when they won four of their six Super Bowls in a six-year span.
The "real" Pirates began their baseball existence as the Allegheneys in 1887 before adopting Pirates four years later. They've won five World Series titles, most recently in 1979.
The Penguins were part of the NHL's "Second Six" expansion in 1967 and have captured five Stanley Cups since 1991, most recently consecutive ones in 2016-17.
Seattle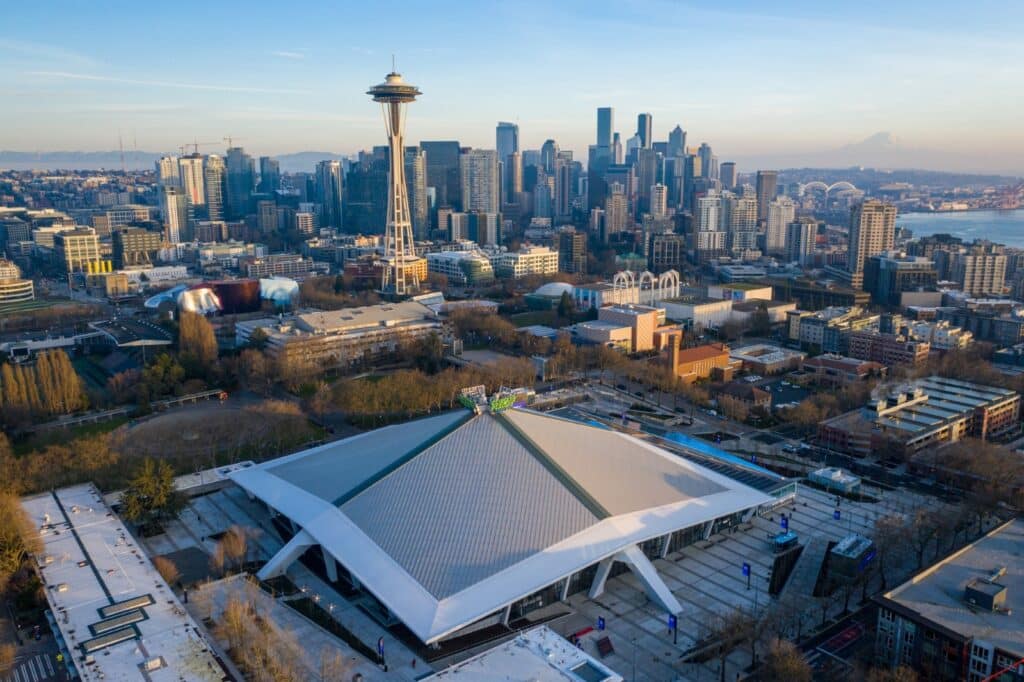 What's Kraken? The Emerald City is building its sports momentum.
The Seahawks have won one Super Bowl and came close two other times since 2005. The Mariners have not yet played in a World Series, but play in one of MLB's most beautiful ballparks. Those two franchises, which were born in 1976 and '77, respectively, have been joined by the NHL's 32nd team – the Kraken, who began play in 2021 at the rebuilt home of the departed SuperSonics, which won an NBA title in 1979 but left for Oklahoma City in 2008.
Special mention should go to the Sounders of MLS. The soccer team has made the playoffs in every one of its 12 seasons, twice has won the MLS Cup and five times have reset league attendance marks at Lumen Field, which also is the Seahawks' home.
St. Louis
One of the more fervent fan bases in all of baseball resides near the Mississippi River, and their enthusiasm is well placed. Baseball's Cardinals have the second most World Series titles (11), and they've spread them out pretty evenly over their 140-year existence. Busch Stadium is another of the sport's gems, too.
Hockey's Blues are well supported, too. The Blue Note, a 1967 "Second Six" expansion team, broke through with its first Stanley Cup in 2019 after a 52-year wait.
One thing that hasn't worked well in St. Louis is the NFL. Twice the city has watched teams head for the exits. The Cardinals arrived from Chicago in 1960, then retired to Arizona in 1987. The Rams came in 1995 from California only to return there in 2016.
The city also had a 13-season dalliance with the NBA, and the Hawks won their only title there before relocating to Atlanta in 1968.
Tampa-St. Petersburg
Before the 21st Century this would have been laughable.
The land of expansion franchises was a pro sports laughingstock until the Buccaneers, who were first to the party in 1976 but took nearly two years to win a game, earned a Super Bowl title in 2002, and then another in 2020.
The NHL's Lightning, founded in 1992, followed suit with a Stanley Cup in 2004 and then added two more in a row in 2020 and '21.
Even baseball's Rays, who started out as the Devil Rays, have found some success, earning American League pennants in 2008 and 2020.