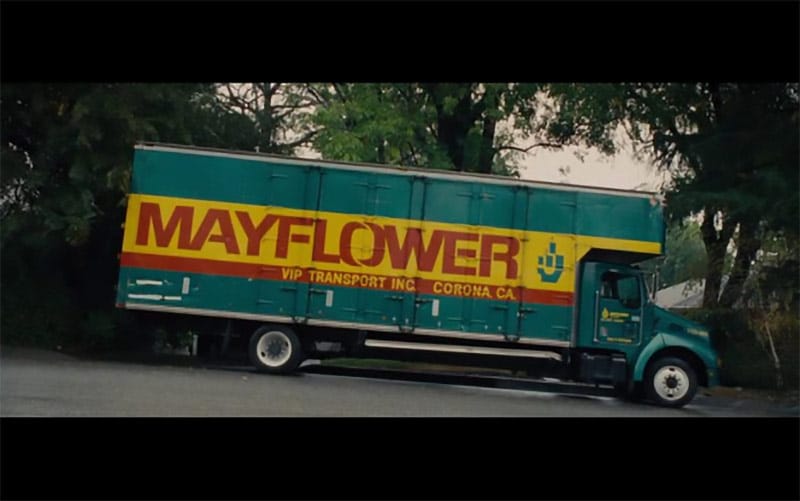 Lights, camera, trucks! That's what we say when our VIP Company trucks go rolling through the silver screen.
Of the many services that we offer at VIP transport, we also act as a resource to film studios when they are trying to locate a trusted moving company for a scene in their production. If they need a truck, we are able to provide them with a vehicle that fits the scene they're trying to create. If the story is based in the 1980s, the truck needs to be from the 1980s. If the scene is set in modern times, then, of course, a modern truck will do. Of course we have more modern vehicles, but with our fleet size, most likely we have a truck that fits the era.
So, chances are, you've seen our trucks in the movies, too, and didn't even realize it. But for anyone who has grabbed their popcorn and watched Gone Girl, McFarland, or We Bought a Zoo, you can be certain that VIP was along for the ride. Not sure you recall? It's time to take a closer look.
In the psychological thriller Gone Girl with Ben Affleck, Affleck plays Nick, and his wife, Rosamund Pike, plays Amy. The movie begins by portraying their marriage as an outwardly happy union, but as time goes on, that facade begins to crumble. Nick reports Amy missing, and suddenly finds himself plunged into an investigation, the number one suspect facing a horrible accusation – is he the reason his wife is missing? Amidst a rollercoaster of lies, strange behavior, and suspense, you can also find one thing: a VIP moving truck.
At 42 minutes and ten seconds into the movie, Nick and Amy are pulling up outside of the house they're moving to in Missouri in order to be closer to Nick's mom. Their truck of choice? A Mayflower moving truck. The pair might each make some questionable decisions throughout the movie, but we can say this with certainty: they know how to pick a moving company.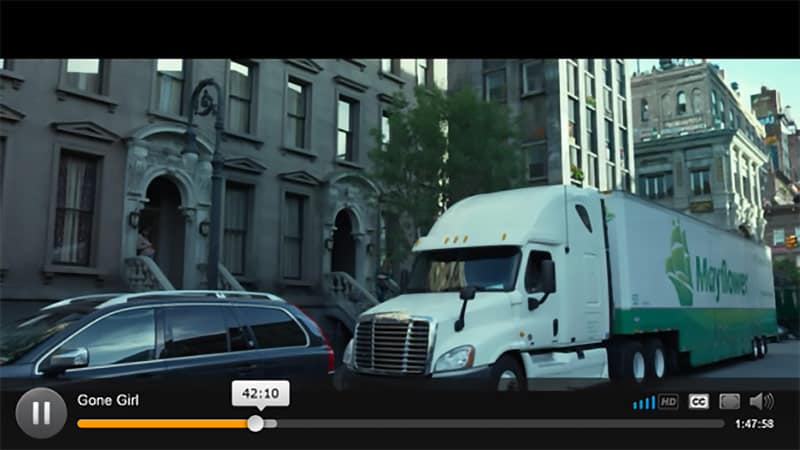 Moving on to a more lighthearted film, We Bought a Zoo also features a Mayflower moving van. Benjamin Mee, played by Matt Damon, decides to quit his job and give his family a fresh start. His idea of a fresh start? Moving to an 18-acre property that happens to contain the Rosemoor Wildlife Park. And in order to move to a zoo, what do you need? A moving van.
When the Mee family packs up their things to embark on their new adventure, they use a VIP Mayflower moving truck to get them there. They might have just done something crazy and bought a zoo, but at least they used the truck that's trusted to get them there. If you missed this oldie but goodie when it first came out, make a family movie night out of it – and be sure to spot our guest appearance.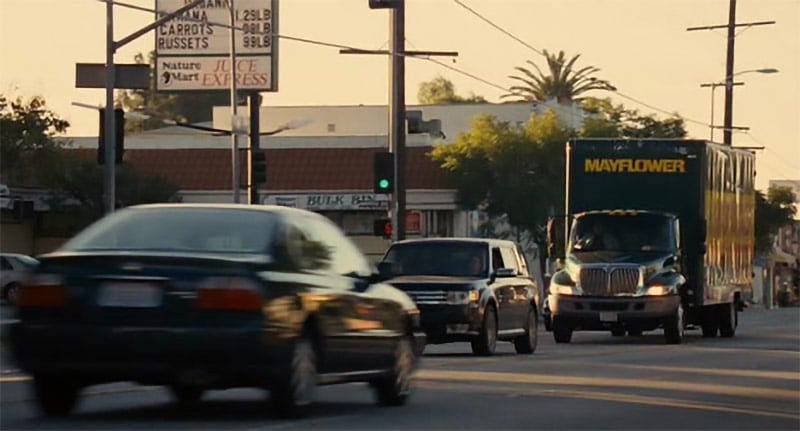 Another feel-good film full of heart, McFarland, USA is based on the true story of a cross country team from 1987, located in California's central valley. Track coach Jim White must relocate to a after losing his old job, and finds himself teaching at a predominantly Latino school. Navigating through the differences in their culture, White develops his rag-tag group of runners into a team that defies everyone's expectations.
Because White must relocate his family, he must get a moving truck. And, as you may have guessed, here's the truck he went with.
This Mayflower VIP Transport truck appears in the start of the film as White and his wife are shown moving to their new home in McFarland.
Our moving trucks have also made appearances in Alexander and the Terrible, Horrible, No Good, Very Bad Day and numerous other productions. Where there's a moving truck, we're probably there. Keep your eyes peeled to see if you can spot us anywhere else.
At VIP Transport, we're not just moving stars. We're movie stars, too. Need your house moved, your office transported, or fine art carefully delivered? Give us a call today – and stay tuned for our next big blockbuster appearance.
Gone Girl Trailer