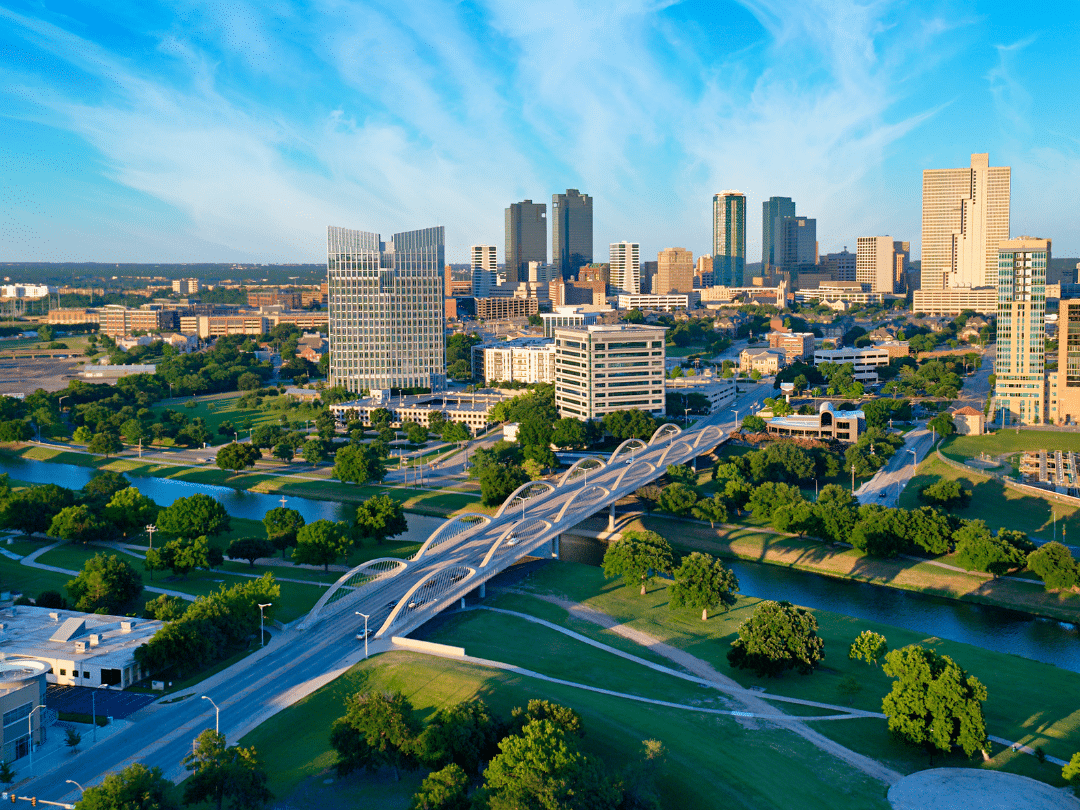 Thinking of relocating to a vibrant and dynamic city in the heart of Texas? Look no further than Dallas-Fort Worth! Boasting a rich cultural heritage, a thriving economy, and a range of recreational opportunities, the DFW metroplex has become a popular destination for individuals and families seeking a high quality of life.  Read more on why moving to Dallas-Fort Worth could be an excellent decision for you.
Thriving Job Market:
Dallas-Fort Worth is home to a robust and diverse economy, making it a prime destination for professionals seeking career opportunities. The metroplex is a major hub for various industries, including finance, technology, healthcare, and telecommunications. Companies such as AT&T, American Airlines, ExxonMobil, and Southwest Airlines have a significant presence in the area, providing abundant job prospects and a low unemployment rate.
Suburbs in Frisco, Tx
Affordable Cost of Living:
One of the major advantages of living in Dallas-Fort Worth is its affordable cost of living compared to other major cities in the United States. Housing prices, utilities, and everyday expenses tend to be relatively lower here, allowing residents to enjoy a higher standard of living without breaking the bank.
Cultural Diversity and Vibrant Arts Scene:
Dallas-Fort Worth is a melting pot of cultures, attracting people from all around the world. The metroplex celebrates its diversity through numerous cultural festivals, art exhibitions, and international cuisine. With world-class museums, theaters, and music venues, such as the Dallas Museum of Art, Bass Performance Hall, and the AT&T Performing Arts Center, there is always something to satisfy your artistic cravings.
AT&T Stadium, Arlington, Tx
Sports and Recreation:
Sports enthusiasts will find themselves in paradise in Dallas-Fort Worth. The area is home to several professional sports teams, including the Dallas Cowboys (NFL), Dallas Mavericks (NBA), Texas Rangers (MLB), and Dallas Stars (NHL). Additionally, outdoor enthusiasts can explore an extensive network of parks, lakes, and trails, such as White Rock Lake, Trinity River Greenbelt, and the Katy Trail, offering ample opportunities for hiking, biking, boating, and other outdoor activities.
Exceptional Education Opportunities:
For families with children, Dallas-Fort Worth offers vast options of top-rated public and private schools. Additionally, the metroplex is home to numerous esteemed colleges and universities, including Southern Methodist University (SMU), the University of Texas at Dallas (UTD), and Texas Christian University (TCU), providing excellent higher education options.
The Henry, Dallas, Tx
Delicious Culinary Scene:
Food lovers will be delighted by the culinary offerings in Dallas-Fort Worth. From Texas-style barbecue and Tex-Mex cuisine to international flavors and upscale dining experiences, the metroplex boasts a thriving restaurant scene. You can explore the vibrant food markets, trendy eateries, and renowned chefs' establishments, satisfying your taste buds with a diverse range of flavors.
Family-Friendly Communities:
Dallas-Fort Worth provides a family-friendly environment with a strong sense of community. The area offers safe neighborhoods, excellent public amenities, and a wide range of family-oriented activities and events. Whether it's visiting the Dallas Zoo, exploring the Perot Museum of Nature and Science, or attending the State Fair of Texas, there's always something for the whole family to enjoy.
Central Location and Excellent Connectivity:
Situated in the heart of Texas, Dallas-Fort Worth enjoys a strategic location that allows for convenient travel. With two major airports, Dallas/Fort Worth International Airport (DFW) and Dallas Love Field (DAL), the metroplex is well-connected to both domestic and international destinations. Additionally, a robust network of highways and public transportation options ensures easy accessibility within the city and beyond.
Dallas-Fort Worth offers a winning combination of economic opportunities, a vibrant cultural scene, recreational activities, and a family-friendly environment. With its thriving job market, affordable cost of living, and exceptional quality of life, it's no wonder that more and more people are choosing to call the DFW metroplex their home. So, if you're considering a move, Dallas-Fort Worth might just be the perfect place to start a new chapter in your life.