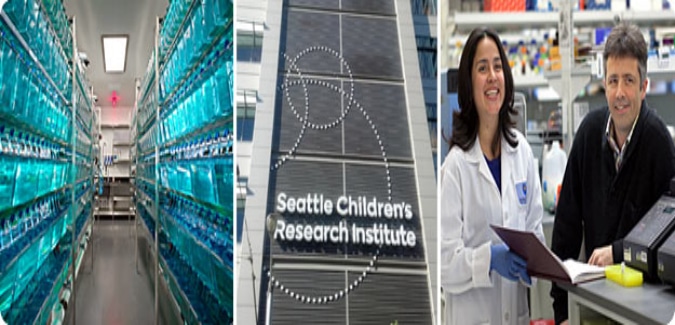 Dr. Leslie Kean, MD, PhD, is the associate director of the Ben Towne Center for Childhood Cancer Research, associate professor of pediatrics at the University of Washington and joint associate member at Fred Hutchinson Cancer Research Center. Dr. Kean received an MPhil degree from Cambridge University in the U.K., began her PhD studies at Stanford University and ultimately received an MD/PhD from Emory University. She completed her postdoctoral research, residency and fellowship in pediatrics and pediatric hematology-oncology at Emory University Hospitals and the Aflac Cancer Center and Blood Disorders Service at Children's Healthcare of Atlanta.
Dr. Kean joined Seattle Children's in 2013 after spending more than a decade on the faculty at Emory University. There, Kean developed an innovative animal model for graft-versus-host disease and made a key discovery: A drug used to treat rheumatoid arthritis could potentially prevent GVHD. Kean's team spent several years investigating the drug and showing that it dramatically improves how animal models tolerate transplants.
Now Kean is leading a Phase 2 clinical trial to evaluate whether the drug is effective in children. It's the nation's only multicenter pediatric clinical trial aimed at preventing GVHD. In addition to running her lab, she is a bone marrow transplant physician at Seattle Children's and Seattle Cancer Care Alliance.  The synergies from her lab and clinical work inspires her to continue her goal in finding a cure for kids who are diagnosed with cancer, and kids who have non-malignant hematologic diseases such as sickle cell disease, thalassemia, and aplastic anemia.
VIP's Laboratory Transport division, headquartered in Corona, Ca., has been a specialized carrier for over 30 years and understands the complexity of transporting a working lab, as interruption in work, can potentially be devastating to the years of research that the doctor's have invested in. VIP is honored to have transported Dr. Kean's entire laboratory, including specimens, equipment and ultra low freezers and refrigerators all plugged in under power during transit. VIP utilized their unique Lab Transport Vehicle and trained professionals to pack and transport 6 refrigerators and freezers along with all laboratory equipment from Emory University to Seattle Children's Research Institute in Washington.  This unique vehicle is equipped with generators that the freezers plug into, to maintain a required temperature of minus 80 degrees Celsius within a climatically controlled van interior during transit, providing the safest solution for protecting the integrity of the specimens and biological research.