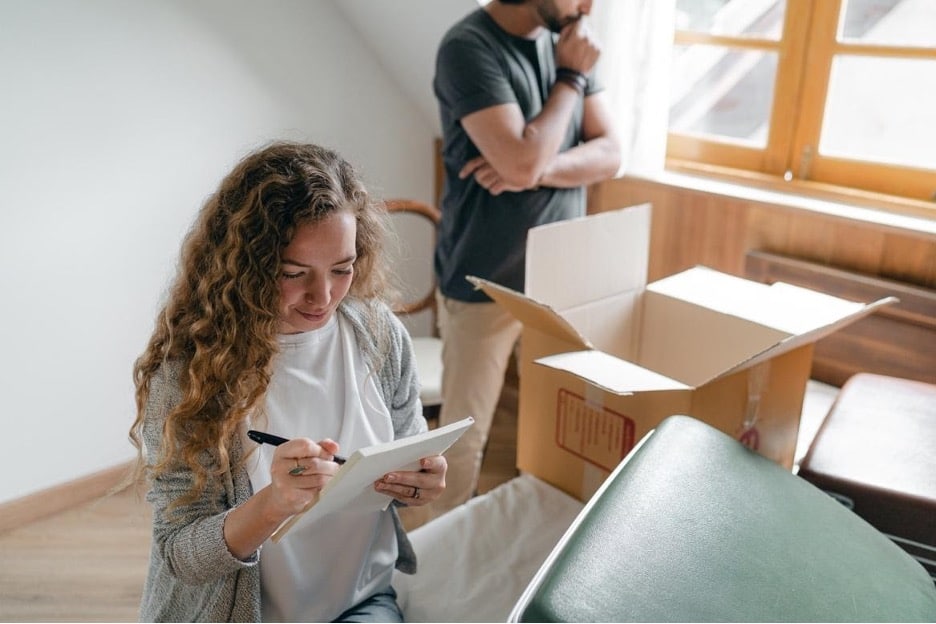 Toilet paper shortages, delays in ordering electronics, and reimagined restaurant dining, this past year's pandemic has changed much of our day to day life. Even the every-day task of moving was not left untouched by the pandemic. Rising supply cost and a shrinking workforce are all affecting the current price of moving services.
Reason 1: There's a Labor Shortage
It's no surprise the global economy is still reeling from the effects of Covid-19. Workers and businesses everywhere are navigating life in a post-pandemic world. As a result, many workers are rethinking their work and life balance.. These "unprecedented times" mean that many workers are leaving their current jobs and moving to lower cost of living areas or are just reevaluating their career choices.
This labor shortage is contributing to a squeeze across all markets, especially transportation. The pool of qualified drivers is shrinking and the American Trucking Association (ATA) estimates a need for 100K+ qualified drivers in the next decade. These are the same drivers that move your belongings across the county and deliver your online orders.
Reason 2: Lumber Prices Have Increased
Many movers, including VIP Transport, use containers and crates made of lumber to move shipments. These individual crates are perfect for moving smaller shipments and hold about 1,100 pounds of household goods each. Each crate allows the goods to be safely and securely moved and are not shared with other customers' goods.
Earlier this year, the price of lumber hit an all-time high. It rose over 400% from its price in early 2020! This means the once cost-effective container moving has increased in price as well.
Reason 3: Online Shopping Has Increased
Online shopping was the standard for shopping this past year for obvious reasons. Whether you were concerned with your health or just wanted to avoid the initial opening crowds, online shopping was the new norm. Some experts estimate that 17% of all goods will be bought online in 2021.
These same experts believe this growth is not slowing down. Some believe this number can reach over 20% in the coming years. All these online orders mean there's a growing need for more physical delivery trucks.
Reason 4: Over 70% of Goods Are Moved by Truck
Our country depends heavily on a network of trucks and drivers to keep our economy moving. Over 70% of all freight in the United States is moved by the trucking industry. These millions of drivers are the ones delivering the nonstop online orders and resources other businesses need.
The constant need to deliver goods with a scarcity of drivers is creating a shortage of supply in a time where demand is constantly increasing. For the moving services that do have enough labor, the expensive price of lumber and other packing supplies is making their cost of operation more expensive. All these reasons and more are why the price of moving seems to be steadily increasing.
Reason 5: Everyone is Moving from California
Heavy outbound volume out of California created a challenge for companies as the majority of the shipments are moving East. This makes it difficult to get drivers back to the West Coast when there is an uneven volume moving in the opposite direction throughout the US. This has resulted in even higher pricing for California, and the West Coast in general, in order to offset the cost of drivers needed to return to pick up goods.No matter where you want to move, VIP Transport can take you there. Together with our vast Mayflower Transit and United Van Lines network, our mission is to make your move easy. Moving is an important time in your life, and we're here for you on the journey – especially with the current challenges. For peace of mind and decades of expertise, we're ready to serve you. . Contact us for a quote!