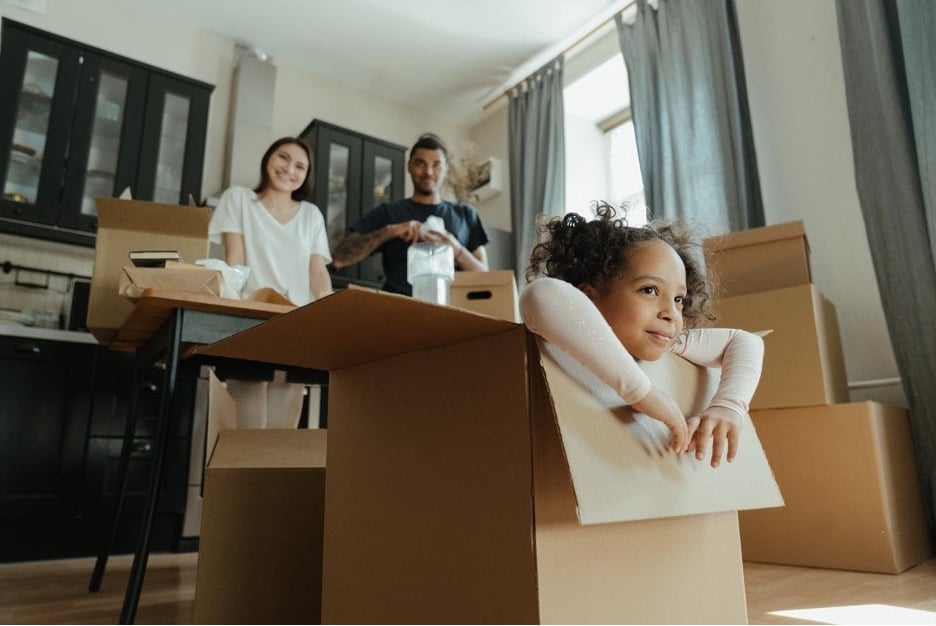 Moving can be an exciting life event but also a stressful one. From carefully packing all your belongings to coordinating on the actual day, there are so many moving parts that take up plenty of your time. The cost of moving locally can easily surpass $100 an hour. Yikes! Luckily, there are few simple steps you can take to save some money, time, and stress when the big day comes.
Declutter Before Moving
It is a no-brainer that the more things you have to move, the more it will cost to move. Consider decluttering or donating unwanted items before a big move. Hosting a garage sale is also an easy way to unload unwanted items and make some extra money. Plus, downsizing is a great way to ensure you don't clutter up your nice, new home.
Look for Used Moving Boxes
While moving company boxes can be the sturdiest and offer the most protection, purchasing moving boxes from your local hardware store will quickly add up. Instead of splurging on new boxes, consider reusing some from previous online purchases. Reach out to friends and family as well for any boxes or packing materials they may have. You may get lucky and have a relative that recently moved!
You can also reach out to some select retail locations, like grocery stores, restaurants, or furniture stores, and ask if they have any leftover boxes from deliveries. Don't forget to check online marketplaces like Craigslist or OfferUp for those looking to get rid of their old boxes.
Get Creative with Packing
Packing foam and paper is an added expense for you to pack . Instead of taking on the extra expense, a great alternative is to use towels, sheets, tee shirts, or socks to wrap up glasses, plates, and other similar items.
You can also stock up on free newspapers in the weeks leading up to your move for an even cheaper alternative to packing material.
Disconnect or Disassemble Larger Items or Appliances
If you are taking larger items with you, like a swing set or washing machine, some moving companies may disassemble or disconnect these items for an additional fee. Save some cash by disconnecting any appliances yourself before moving day. You can also have a friend or family member help you disassemble any larger items as well.
Be Strategic when Moving
Did you know there is a peak season for moving every year? During these peak summer months, costs increase due to limited capacity and response to increased demand. This also means all the most convenient time slots, like weekends, and most popular moving companies are booked up fast.
If possible, postpone your move to a less busy time of the year, typically between October and April. Also consider planning your move with plenty of time to spare so you can shop around for the best price. Typically, Monday through Thursday are the cheapest days of the week to move.
Be Prepared
Last minute changes, stalling the movers, or simply not being completely packed can create setbacks and ultimately cost you more money on moving day. Make sure all your belongings are packed and ready to go as soon as the movers arrive.
Coordinate Your Utilities' Shut-Down Dates
Paying for rent, internet, utilities for two locations at once is going to add up. The best way to avoid this extra cost is to research your accounts' billing cycles and coordinate with your new location or service provider. This way, there is no overlap and extra cost for you. Some providers may waive activation or installation fees if you speak to them beforehand.
Know When NOT to Skimp
Although moving comes with its own set of stresses, there are definitely some things that you will want to spend extra money on for the added peace of mind.
High-value items or extremely fragile items should always be carefully and securely packed. Spending a few extra dollars to have movers professionally pack your heirloom china will save you more than just a headache on moving and delivery day.
Make sure you choose a reputable mover. Choosing a questionable company just to save a few dollars will cost you more in the long run if your movers end up scamming you or damaging your belongings. Always do your research to ensure the moving company you choose is insured and most importantly reliable. Be aware of brokers and be sure to check reviews.
VIP Transport offers an experienced team and a personal coordinator for constant communication throughout your move. All team members undergo a strict background check, so you can be sure your belongings are in trusted hands. We also offer Full Value Protection coverage. This coverage means we'll replace or repair your item!Although moving can be a little hectic, it doesn't have to drain your wallet. With the right moving company, like VIP Transport, you can make moving more exciting than stressful. Moving is an important time in your life, and we're here for you on the journey. For peace of mind and decades of expertise, we're ready to serve you. Contact us for a quote!