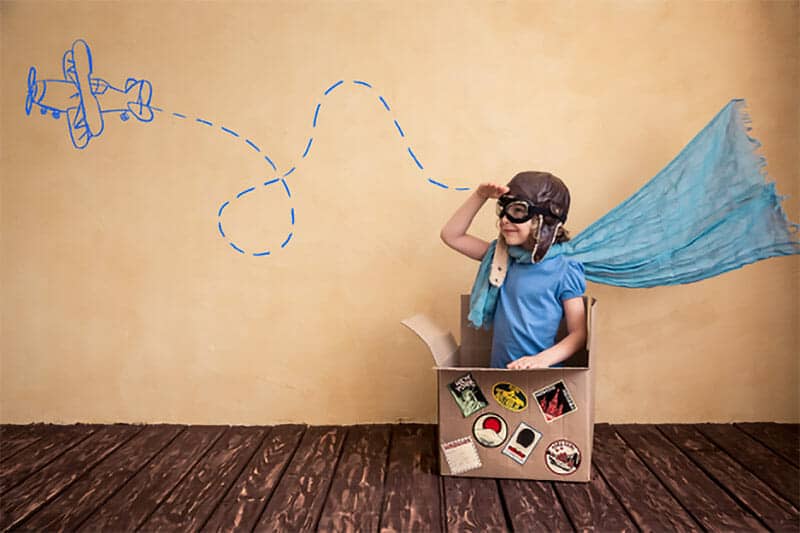 Moving.
When you hear that word, you probably think stress, cardboard boxes, and long lists of things to do.
When your kids hear "moving," they're probably not so sure of what's about to come next. Maybe they'll have to go to a new school, experience an entirely new place, or just simply go through a big change for the first time. When you make moving fun for kids, it helps to relieve all of those scary "what ifs" that they might be feeling.
How to Making Moving Fun For Kids
Time to break through that stress and anxiety. Added bonus? When you make moving fun for your kids, you're actually making moving fun for yourself, too.
Be Patient With the Process
If your kids are having a hard time with the idea of moving, including them in the process is more important than ever. Keep lines of communication open, and ask them how they're feeling about the relocation. Stay ahead of the game by finding restaurants, parks, or other areas in the new town that you know your kids will enjoy. This will help to make them feel more comfortable with the unfamiliar space.
Set Up Camp
Many moves result in spending a day in the old house or a day in the new house where the furniture isn't set up yet. Turn this otherwise inconvenient situation into something fun for your kids. Pitch a tent in your home, and create the ultimate indoor camping site. You might even want to break out some s'mores.
Play Decorator
Giving your kids a role in the moving process is a simple way to make them feel involved. If they're old enough, allowing them to play interior decorator in their new room can help build excitement about the move, instead of fear. The freedom to make a new space all their own may allow them to feel as if they have some control in a situation where otherwise they might feel that a lot of other decisions are out of their hands. You can even make a separate shopping trip where they can pick out some fun new decor.
Pack a Surprise
Moving boxes can be daunting to pack and unpack. When you're boxing up all your stuff, include small surprises for your kids. Add stickers, candy, or even some cash. When they're unpacking, it will feel like searching for treasure. If you want to get creative, you can also engineer a fun scavenger hunt by writing clues on sticky notes inside the boxes.
Do Some DIY
Moving means lots of boxes. For kids, boxes can mean a lot of fun. Create box forts out of all your packed boxes, or let your kids decorate the outsides. When you're unpacking, you might also find that you have lots of large boxes on your hands, which you can turn into big makeshift playhouses. Everyone knows just how much fun a huge cardboard box can be.
Craft a Moving-Day Survival Kit
Present your move as a fun challenge to your kids. Together, go through and make a list for all of your move-in essentials. The stuffed animal they choose to keep with them instead of packing. Their favorite drinks and snacks. Basics like paper towels, trashbags, a change of clothes, and toiletries, depending on the length of your move. War paint and camo clothes optional.
Make Moving Fun for You
If you're stressed during your move, your kids will be able to sense how you're feeling. Set your mind at ease by investing in the service of a trusted, comprehensive home relocation service. When you have 'round the clock support from experts who will assist you with everything from moving fine art to just a local move, you can focus more on keeping things fun for the entire family.
Yes, moving can actually be something to look forward to. At VIP Transport, agent both for Mayflower moving and United Van Lines, we offer a full range of home moving services. Whether you and your kids are moving halfway across the world or just across the street, let us help. We'll take care of you through the process every step of the way, and make sure that you have a safe, stress-free moving experience.