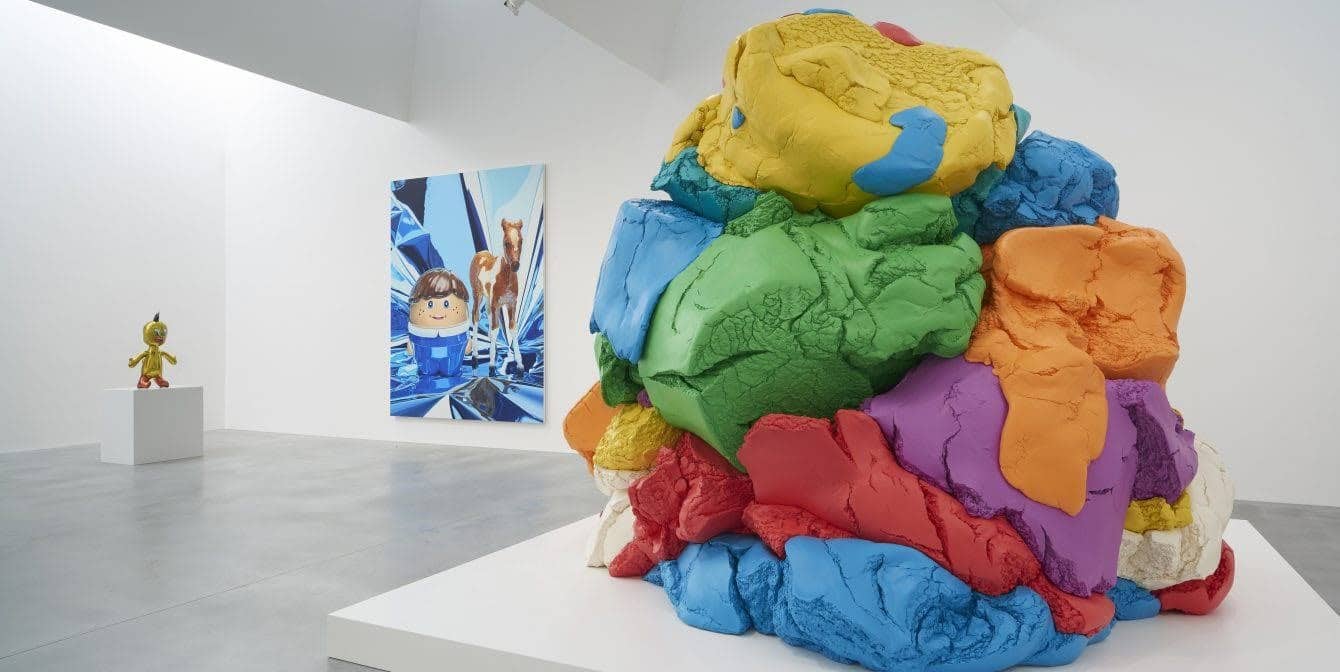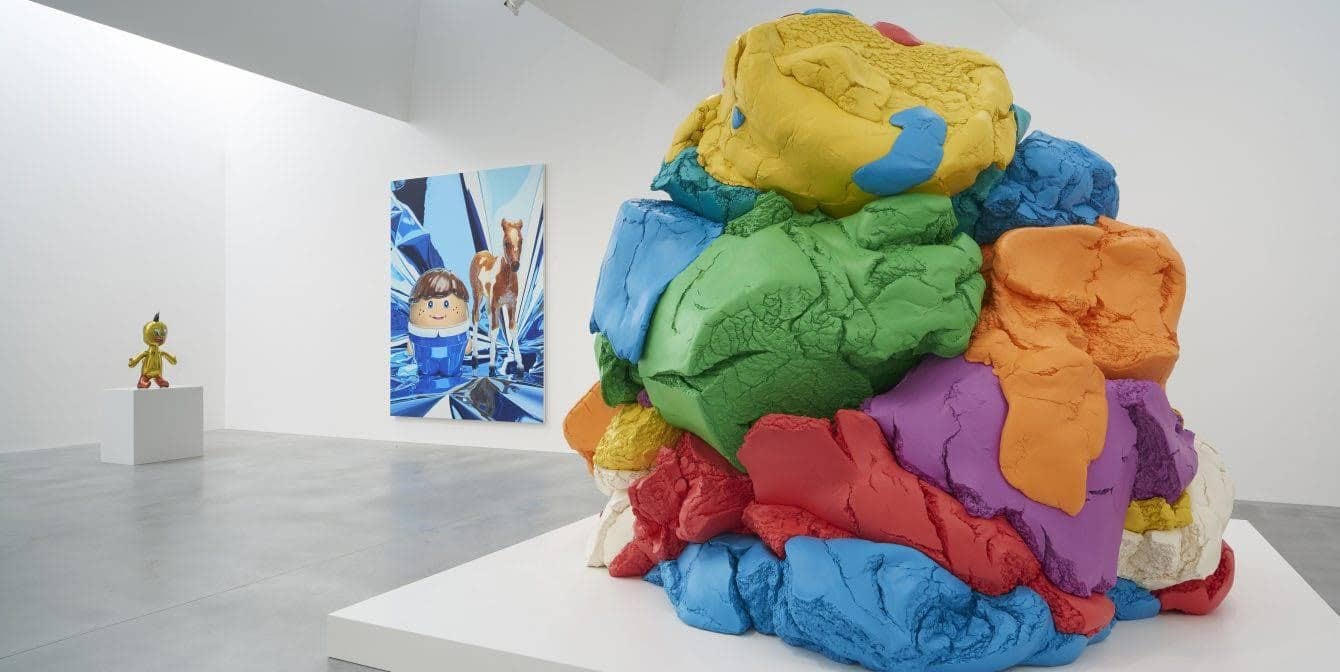 Renowned for his contemporary art, Jeff Koons focuses on casting everyday objects in a new light, interested in creating new talking points about the human experience. This is a sentiment translated into his ​Celebration​ series, which include pieces like ​Balloon Dog, Bread with Egg, Party Hat, Hanging Heart ​and ​Play-Doh​.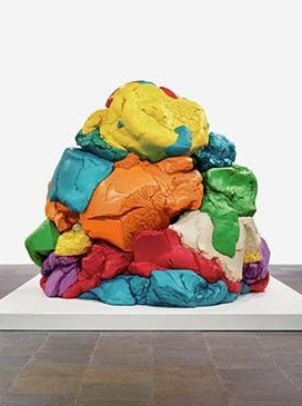 Standing 12 feet tall, ​Play-Doh w​ as a creation two decades in the making, with five different versions, each with different color configurations. The colorings, consistency, and texture needed to be just right, which posed a
"I've always wanted anybody coming into contact with my work to feel excitement through the senses," ​says​ Koons, referencing ​Play-Doh. "​ You have the different colours. You have the touch, the feeling of it. But you also have the smell, the aroma of the material. I wanted to create something archetypal, that would connect you to what it really means to be human."
Koons said that he was inspired to begin working on ​Play-Doh ​by his son, Ludwig. One day in Rome, Ludwig was playing with a mound of play-doh. He called his dad to turn around, and siad "Viola!" while standing in front of his creation. "And he was so proud. And I looked at it and I thought, you know this is really what I try to do every day as an artist, to make objects that you can't make any judgments about," said Koons. ​$20 million ​is the low estimate for ​Play-Doh's value.
Play-Doh'​ s large size brings up several logistical hurdles when it comes to transport. A highly ambitious work, when it's fully assembled, it's approximately 12 by 10 feet. Many times, doors of museums had to be widened just to move the work of art through them. "We hope that part of the magic of viewing this work will be the question: 'How did they get that in here?'" says a spokesperson from Christie's Auctions & Private Sales.
Go in-depth with a behind-the scenes look at the construction of Play-Doh by ​clicking here​.
When ​Play-Doh ​needed to move from New Jersey to the Getty in Pacific Palisades, ​VIP Transport​ was the company selected to facilitate the important process. Four climate controlled VIP transport vans were used to carefully move the valuable exhibit across the states. We understand the intricate operations required to transport fine art, and take them very seriously. Thanks to our specialized fleet, ​Play-Doh w​ as successfully moved to its new museum home. Learn more​ about the moving process.