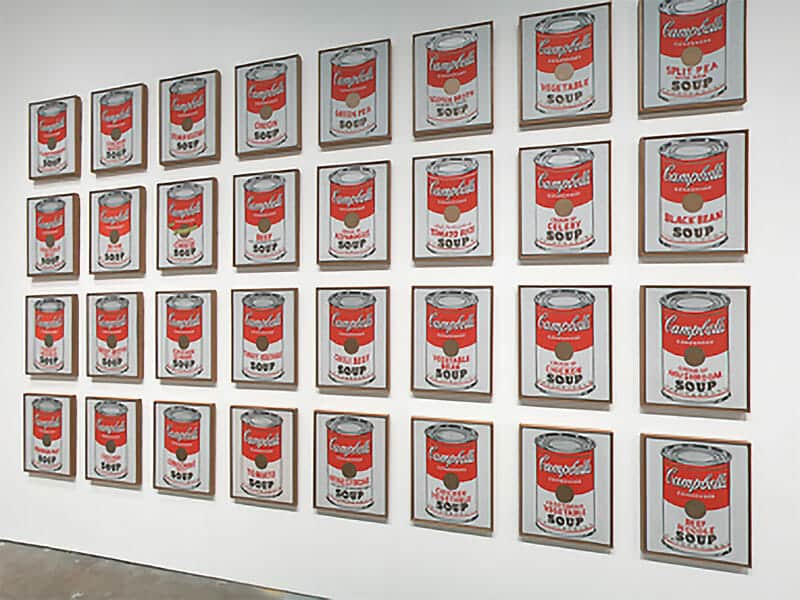 When you think of Andy Warhol, what do you first think of? Pop-culture style, Marilyn Monroe? Or perhaps a can of Campbell's tomato soup?
Whatever comes to mind, one thing is for certain: Andy Warhol is an abstract expressionist whose paintings of everyday objects captured the eye of a nation. "I just paint things I always thought were beautiful, things you use every day and never think about," said Warhol. There are few artists more well known in American culture by their paintings than Warhol himself.
Andy Warhol's works were featured at the San Francisco Museum of Modern art last year in an exhibit called Andy Warhol—From A to B and Back Again. This was the first Warhol retrospective that has been created in the United States since 1989. The exhibit examined Warhol's life and art, giving insight into the intricacies of his work, personality, and untimely death.
The works themselves span over a 40-year period, and make up the length of three different floors of the Museum of Modern Art: the second, fourth, and fifth floor. Each of these floors allows visitors to observe films, drawings, paintings, photographs, self-portraits, graphics, television shows, and a time capsule. The second floor specifically holds Warhol's paper works, where his hand-drawn commercial illustrations are displayed for the public.
"I just do art because I'm ugly and there's nothing else for me to do," Warhol famously said about one of the reasons why he created all of his artwork.
The fourth floor of the museum held a special exhibit going through Warhol's career. It details the arc of his work during his most active period from 1960-1968, and delves deeper into his darker works that came out of that time period. The fifth floor contains Warhol's arguably most iconic works: his pop, minimal, and figurative art. Here is where you would recognize Campell's Soup, Brillo Boxes, and other obscure yet recognizable pieces like General Electric with Waiter.
For a man who once said "Everyone will be famous for 15 minutes," Warhol was, and will certainly continue to be, famous for much longer than that.
The trusted service behind transporting these famous works of art, VIP Fine Arts Services moved the Warhol exhibit from Chicago, IL, to San Francisco. The four truckload exhibit was moved with the utmost care, using four climate controlled vans. When tasked with the opportunity to move such monumental icons of American culture, VIP Transport did what we always do: deliver an exhibit on time, in pristine condition, and ready for the rest of the world to enjoy. From smallest objects to the most highly esteemed exhibits, precise, careful attention is paid to each and every piece.