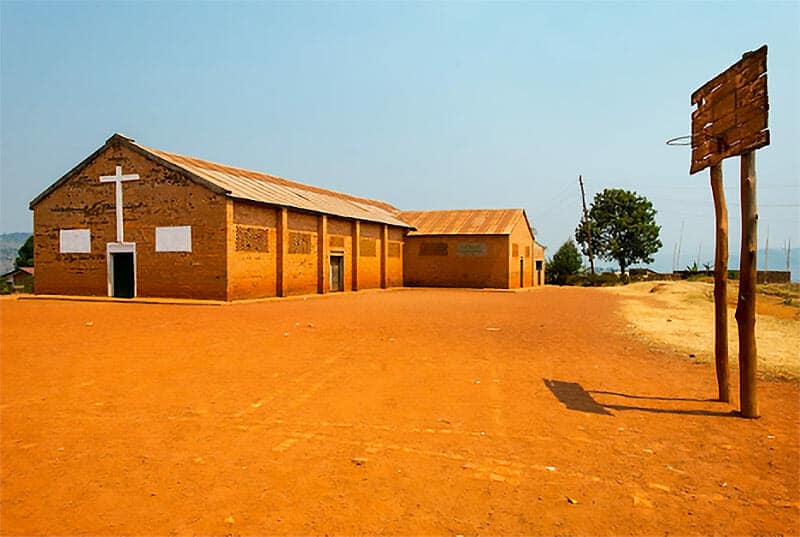 The HOOPS collection features photos by Bill Bamberger, and were displayed at Washington D.C.'s National Building Museum. Each photo displays a basketball hoop, ranging from hoops found in Guatemala, Rwanda, and Namibia, to the equipment in Bamberger's very own backyard. The entire series spans across 38 different states and nine different countries.
"Hauntingly devoid of people, Bamberger's photographs are nonetheless neighbourhood and community portraits, reflecting basketball's universal appeal and ability to dissolve demographic, ethnic, and regional barriers," read the museum's official statement about the collection. Bamberger expressed he prefers to photograph the courts without human subjects, because "[w]hen the space is empty, you focus on what remains. The architecture of the place." HOOPS is no longer currently on display, but the entire collection can be viewed on Bamberger's website.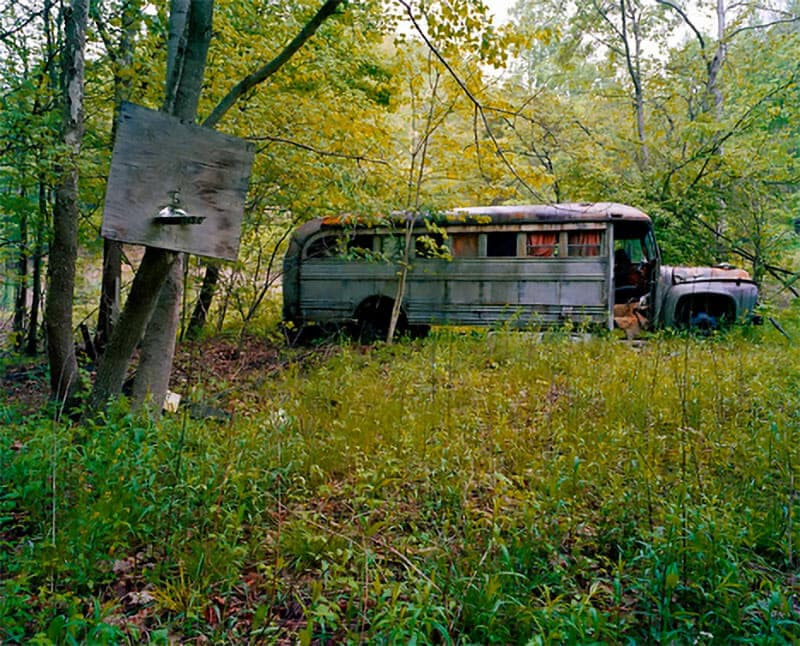 Abandoned bus, rural eastern Tennessee; 2008. (Bill Bamberger)
In 2020, VIP Transport moved the HOOPS exhibition using three climate controlled vans.
There were 75 photos selected of Bamberger's collection of 22,000 photo collection. These 75 photos had been transformed into a large-format display, and called for very specific carrying instructions in order to maintain the condition of the pieces during transportation.
That's where VIP Transport Fine Arts Services came in. A leader in the transportation of exhibits and fine art, VIP Transport has one of the largest climate control fleets in the country. The HOOPS photo collection was loaded into three different vans with three different driver teams from Nashville to Washington DC. Because the Department of Transportation allows a 14 hour window maximum of driving for one person, the driving teams allow for continuous operation.
The temperature was controlled on the vans throughout the entire trip using sophisticated climatic equipment, which kept the entire exhibit in the most protective environment during transport.
For all your exhibit and fine art transportation needs, contact VIP Transport Fine Arts Services.