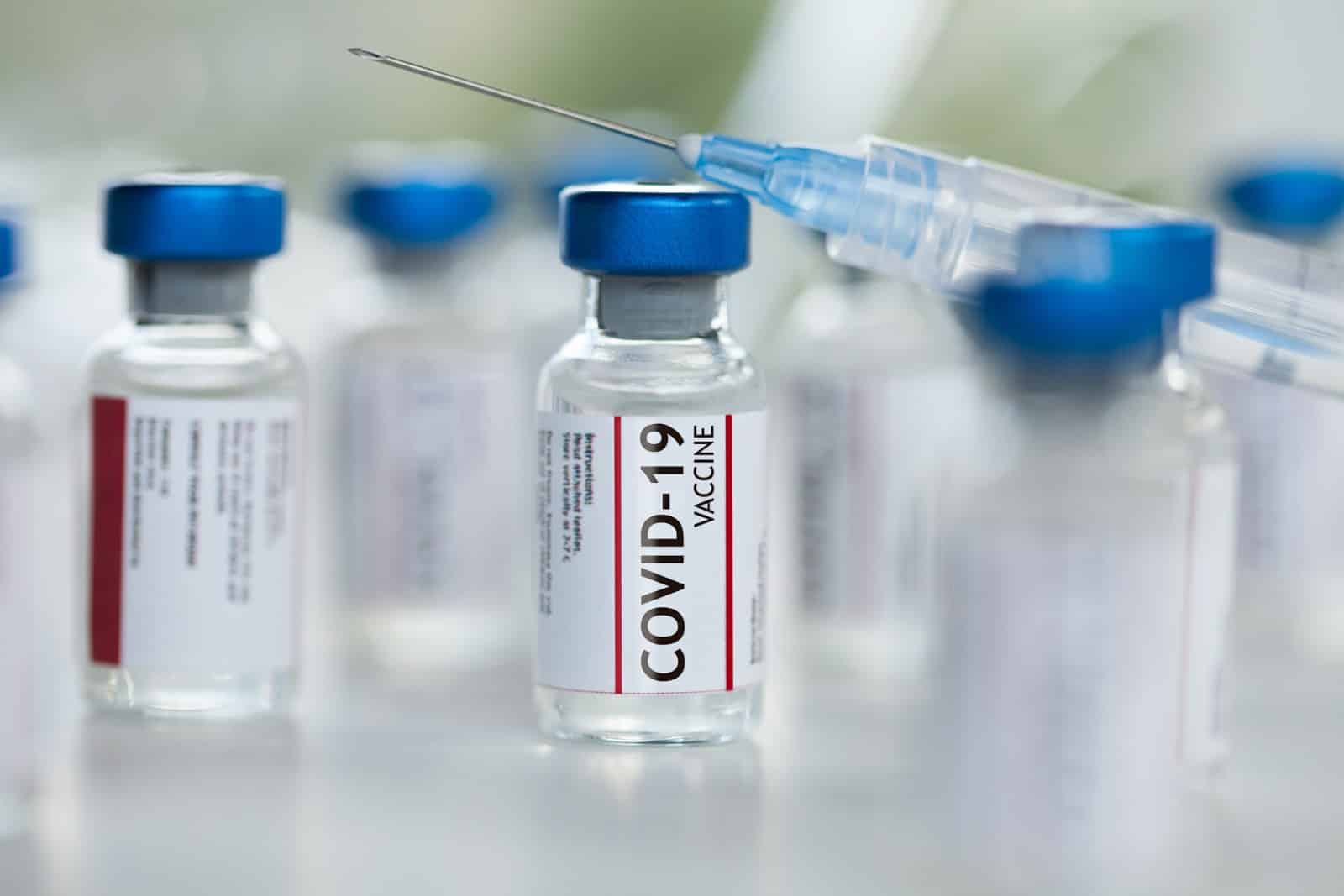 With COVID-19 constantly dominating the news cycle and the way of everyday life, there's been a lot on people's minds, to say the least. Among many questions, one rises above the rest: when will there be a vaccine?
That question has finally been answered: the time is now, and a vaccine has arrived. There's light at the end of the tunnel. But it's a long tunnel, because we're not quite at the finish line yet. Now, it's a matter of orchestrating the logistics. Distributing a vaccine to millions of Americans in need is no simple task, and a vast roadmap of moving parts. What exactly does it take to get a vaccine signed, sealed, and delivered?
The Challenges of Delivering a COVID-19 Vaccine to Millions of Americans
Already issued as an emergency-use vaccine in the U.K., the Pfizer vaccine is a frontrunner that was developed in a record-smashing ten months. Pfizer is planning to deliver 50 million doses across the world by the end of 2021, while Moderna, another top candidate, will reach 20 million people across the United States.
That is, if they can get them there. To distribute the vaccine across thousands of miles to hundreds of thousands of healthcare providers in various corners of U.S., it will require both ground and air travel. Both vaccines need to be transported in frigid temperatures to remain stable during their journey. Pfizer's version requires storage at -94 degrees Fahrenheit, while Moderna is a little less tricky, with stability at 36 degrees Fahrenheit.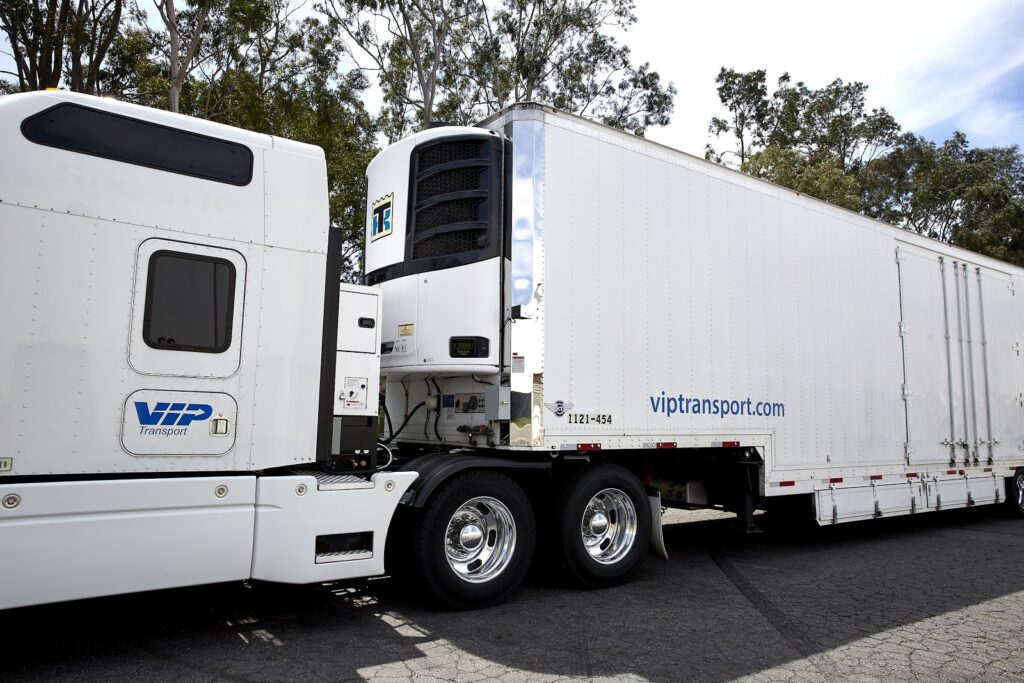 VIP Transport's Climate and Generator vans provide temperature controlled environment and can also transport freezers under power
There are two viable options to maintain temperatures that cold for long periods of time. One method is to simply store the vaccine with dry ice, and the other is to use temperature-controlled refrigeration units.
These very specific requirements have resulted in a race to purchase transportation equipment. Some makers of specialty freezers say the wait for availability has now been pushed back to several months because of high demand. Meanwhile, the Center for Disease Control was warning U.S. states and cities to hold off on their purchases, because they were working on the details of how to store and transport the vaccine.
"I would estimate that a third of states are purchasing ultra cold storage equipment," says Claire Hannan, the executive director of the Association of Immunization Managers.
Chief Executive of the Compressed Gas Association, Richard Gottwald, also weighs in. "[I]f you're sending a batch of the vaccines up to northern Minnesota or to a small community where they're going to get vaccinated, the likelihood of them having a refrigeration system is slim." He concludes that buying expensive refrigerator systems won't make sense when it comes to the long-term solution.
The other option, then, is dry ice. However, dry ice raises issues for transportation on airplanes. Dry ice can emit carbon dioxide, and transportation via air travel buildup pressure. With the carbon dioxide building up in a confined space, under increased pressure, and no place for the gas to release, the likelihood of combustion is imminent. The U.S. Department of Transportation and International Air Transport Association both classify dry ice as a transportation hazard.
Even with these ominous signs looming, air transportation is not out of the picture. The Department of Transportation says that safe transport is possible. "There have been very few reported incidents of carbon dioxide hazards aboard aircraft resulting from sublimation of dry ice. In the incidents that have been reported, the aircrew recognized symptoms that they considered to be related to potential air contamination and took appropriate procedures to avoid any serious problems."
In light of COVID-19, the Federal Air Administration has allowed United Airlines to transport 15,000 pounds of dry ice per flight. That's five times more than the allowable amount aboard a plane.
Still, the Department of Transportation has assured that they're taking all safety precautions necessary to keep everyone out of harm's way while still swiftly delivering the vaccine.
"The Department has established the appropriate safety requirements for all potential hazards involved in shipping the vaccine, including standards for dry ice and lithium batteries," they announced.
Lufthansa, one of the largest cargo carriers in the world, started planning for the distribution of vaccines all the way back in April. A twenty person task force is outfitting Boeing's 777 and MD-11 freighters to carry the vaccine, but those efforts still need to be ramped up to deliver such a high volume of vaccines.
"This will be the largest and most complex logistical exercise ever," says Alexandre de Juniac, chief executive officer of the International Air Transport Association. "The world is counting on us."
By the end of 2021, Pfizer is looking to ship 1.3 billion doses of the vaccine worldwide, while Moderna will distribute about 500 million.
On the ground, Richard Smith heads up FedEx Corporation's delivery efforts, already equipped with cold-chain vehicles. "We're just waiting until they tell us they have a vaccine ready and we will be ready to go out there and deliver it to every ZIP code in the U.S.," Smith says. "We'll be ready to deliver it around the world as well."
From air to ground vehicles, some vaccines will need to be delivered via other means once those are exhausted – buses, trucks, cars, motorcycles, and even bicycles and donkeys, depending on remoteness of the area. Vaccines need to move along the chain in the final mile no matter the terrain, and in some areas of the world, this will present great challenges to deliver the vaccines safely.
Needless to say, transportation of a vaccine is a logistical hurdle and an integral part of the road to normalcy. But humanity will persevere once again, especially in the face of a worldwide crisis. In 2021, after impressive technological and medical feats of ingenuity and unprecedented innovations, the world will see a vaccine.
VIP Transport remains at the forefront of all things transportation. As a long-term provider of climate-controlled transportation and generator laboratory services, we are no stranger to highly specialized logistics. From transporting vaccines in -80 degree freezers to climate and expedited services, we have you covered. As the world holds its breath, VIP will continue to transport across our nation and beyond.